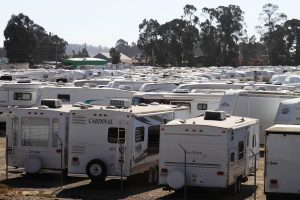 Earning additional income, making some side cash or even starting a business is the dream of millions of Americans. Did you know that you can make money by renting out your RV?
If you own an RV and it is sitting in storage, on the side of your yard, or in the driveway, you have an asset that can start making you some serious money today. At RVPlusYou.com we work directly with you to help find and connect you with people looking to rent your RV for their outdoor fun. Learn how we have reduced the risk of the process and made it easy for you to earn extra income from the RV rental business.
For more detailed and helpful information, click on one of the links below:
How to List Your RV For Rent
By clicking on "List your RV" you will start a process that first requires you to sign up or log in if you haven't already.
To become a member, simply click on the Sign Up button at the top of the page and then follow the prompts. You may use an email address or Facebook to sign up. It's free and fast.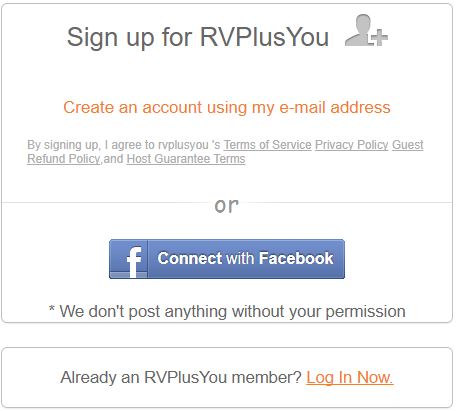 Make sure to choose a title that will be searched. Example: Most renters don't search for the make or model of an RV to rent. They will typically search by keywords that include, "RV Rental" and "Location"; where they are or where they want to be. Also, be complete in your description: What should renters expect when they arrive? What condition is your RV? What sets you apart? (The more relevant and useful information you provide, the better your chances are of booking the rental request).
Note: You must enter an address. We tell renters that RV owners will generally deliver within a 60 mile radius. Make sure your address reflects the center of your radius. We suggest entering a popular campground or RV park near your location. You can always note your delivery area in your description. Helpful Tip: Try the 'Pinpoint on a Map' feature to set your location on the street near the campground.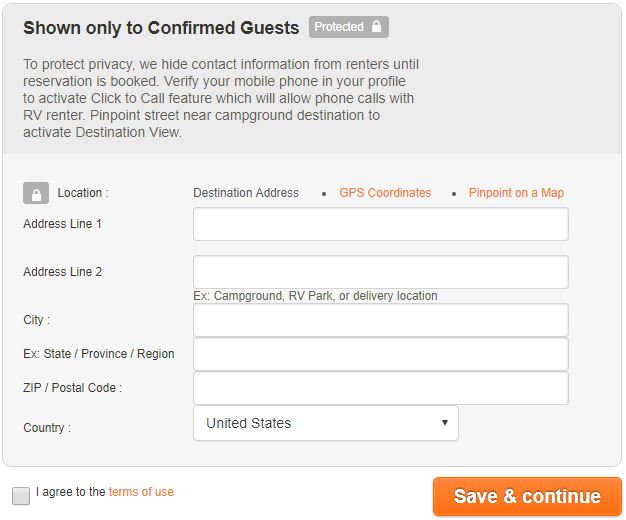 Your RV will NOT show up in search results until you "Activate" your listing. Follow the 3 steps below to finish your listing and activate:
By clicking on "Continue" you must have accepted our Terms and Conditions to finish completing your RV rental listing. Click on "Complete Your RV Listing"
Before you can go live and activate your RV rental listing, you must enter an address and you must upload photos of your RV. The "Manage RV" tab to the left shows how many steps are left to complete before you can activate your listing. Note: This is only the minimum requirement. It is highly recommended that you navigate to the different RV listing functions and enter detailed information such as your Security Deposit, Amenities, Cancellation policy, Delivery fees, and other details. The more details you enter and the better your photos, the more likely you are to be successful. Use the Manage RV categories to the left in order to make sure you've completed your listing. 
After uploading photos, entering your detailed pricing and terms, and your address and description, it's time to activate. Click on the round button shown below to activate. The red "Hidden" slide will move to a green "Visible". Your all set! Your RV will now show up in search results. We highly recommend that you read our How to Book guide so that you may assist your renters with the booking process.