How to Create a Top Search Ranking for your RV Rental Listing
Your RV rental listing on RVPlusYou, or any rental platform, is your website. It's your offer to customers that only ranks high on search engines if your SEO is structured properly.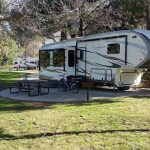 Google, Bing, and other search engines are very good at presenting only the most relevant search results on the first and second pages of organic keyword searches. This is why we like to encourage all of the RV owners and rental companies who advertise on our website to take the time to think through all parts of their RV rental listing.
Here we offer some tips to help you better define and explain your RV rental listing for a higher ranking on Google. Then, you can create an RV rental listing that Google will direct qualified renters to.
Remember, relevancy to keywords is the primary objective of all search engines when it comes to deciding which organic links to present, and they know which pages are most relevant to their users.
There are three components that make up a successful listing: content, photos, and reviews. All three of these are related to and tie back to good SEO practices.
Listing Content:

Title: The title of your RV rental listing is the H1 header. This is the main definition of what your page is about. Search engine bots will use this  to determine where you will rank on the search engine results page (SERP). In addition, RVPlusYou will include your title in the URL of your listing. Search bots also use the URL to determine what your page is about.
Example: Many people give their RV listings titles such as "2019 Keystone Hideout." This is not effective because people generally don't search for RVs by name.  "RV Rental delivered to Campgrounds and Events near Raleigh, North Carolina," which includes words that people search. This is important because prospects tend to use keywords to search for products, descriptions, and locations. For example: "Top Deals on RV Rentals that sleeps 6 near Raleigh, NC."
Description – The first two sentences of your description are the H2 header. Use the first two sentences to support your title and name some popular destinations. Think about where most of your renters want to go and how your RV rental offering relates to the keywords these renters are searching for.

Example: "Get a great deal on our newer travel trailer camper rental, set up and ready when you arrive. This RV sleeps 6 and is available for delivery to all campgrounds near Raleigh, North Carolina."

Details: Once the first two sentences are complete, describe your offer in detail. What kinds of things would you like to know about the listing if you were considering renting it? Describe your RV's key features and what sets it apart from other RVs. Next, list the events, festivals, and other uses for your rental. Will you let them drive or tow? Under what circumstances? Describe your favorite location and why. What are the benefits of renting out your RV and having you deliver the RV vs. other RV rental companies? Will you include amenities that others will not? Will you set up a BBQ? What about camp chairs set up at the campsite? What can they expect with you delivering your RV to this amazing location? Connect the comfort of an RV to the beauty of the outdoors. Be creative, but honest.

Location -The location you set for your RV rental listing is important because we use location in the taxonomy of your URL. By listing your RV in the most popular nearby city, you've included this name in your URL. This is important because we know that most people use location in their search. It's where they want to go, or where they want to use your RV.
Photographs of Your RV:

Vintage travel trailer rental

Photos are an integral part of the decision-making process when it comes to booking an RV rental. The lead photo represents the vision of what you're offering. Most RV renters are novices by definition. They are looking for the RV camping experience without having to own an RV. Show them the dream. Inspire them with a photo. For recommendations on how to make your photos stand out, see Photo Tips.

Captions – Most RV owners overlook captions for each of the photos they upload. This is a missed opportunity because RVPlusYou uses the caption content to fill the alt tag field on your RV rental listing page. Alt Tags tell search engines what your photo is. By including captions for each photo, you are further communicating relevancy. Great captions include keywords that prospective renters might search for. For example: "Travel trailer rental set up at Beach Side RV Resort."
Reviews are important when it comes to online shopping because search engine bots can see and understand customer review content.  So, how can you control this important component? Here are some tips:
Ask for a Review – Remember, the best way to get customers to take a few minutes to write a review is to ask. Make it easy by sending an email with a link inviting them to review their experience renting your RV.

Price – Price always plays a role in decision-making. For most renters, it's one of the most important factors in deciding which RV rental to choose because the value is determined when considering quality and price. When deciding what to charge, consider the fact that Google is presenting a menu of relevant "RV rental" information and links. Price is part of that equation so start low, gain  reviews, then raise the price as your calendar fills.

Amenities – Camp chairs, patio mat, utensils, linens, BBQ, and other amenities are inexpensive to provide, great to talk about in your listing, and make wonderful additions to value. All of this creates great reviews from guests eager to tell their stories.
All three of these items are related to each other. The key to getting the best results when executing all three of these free and easy tips is engagement. If you can create an engaging RV rental listing, you're going to be relevant. If you're relevant to a keyword search, you're going to climb on the SERP. Landing on page one for organic keyword search means more qualified RV renter prospects viewing your page, which leads to more renters booking your RV.