One of our missions at RVPlusYou is to help people enjoy their RV as much as they enjoy traveling and getting outdoors. We also aim to coach people before they buy; is it better to buy or rent? This is a personal question and every buyer believes they will use their RV a lot, but this is usually before they buy. If RV's sit idle 86% of the time, on average, then not everyone can be "using their RV a lot".
For those who decide to buy, we have 3 very practical tips. Remember, buying an RV is great for those looking to hit the road, join friends and family for weekend getaways, or simply getting outdoors in comfort with your loved ones. If any of these scenarios describes you and your situation, read this before you buy and have a better RV life experience!
It is important to note that this advice comes from a business/financial perspective. How can you get the most value from your asset? Value is defined as enjoyment divided by cost. We assume that the more you use your RV, the more enjoyment you'll get, whether it's using it personally, or sharing with renters. We also assume that most people are not made of money, making cost an important factor. With all of this in mind, we came up with three helpful tips for those interested in buying an RV.
Tip #1 – Buy right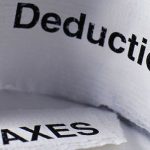 There is no better feeling than that of getting a good deal, and there is no worse feeling than knowing you overpaid for a big-ticket item. This is why our first tip is to buy right: Don't overpay. Find the best deal. Buy quality.
You may find yourself wondering, how do you go about "buying right?" Below you will find our simple formula:
Buy used to get the absolute best value. New is great for that "new RV smell," but just know that you're paying a premium for it because the RV will depreciate 30%, 40%, or even more in the first year. Additionally, the factory repair process may come with its own set of frustrations. This is a big factor, as most new RVs require a lot of factory work. It's your responsibility to discover these issues and take the RV back for repairs. You generally have just one year to accomplish this, so buying new can leave a bad taste. More details on that subject here.
For the purpose of this article, we're assuming you want to save that premium and buy used. Approximately 1-2 years old is the sweet spot for any RV, travel trailer, motorhome, 5th wheel, etc. The large fleet owners (Cruise America, El Monte, Apollo, etc.) will buy direct from the manufacturers. They get great deals, by skipping the dealers, then usually turn them over (sell) after 1 or 2 years. The point is they can buy at very steep discounts and usually sell for what they paid or for a profit. And this is after renting out the RV for 1-2 years.
So you're buying used and you're doing a lot of research. Here are the next steps:
Buy from a private party. The sad truth is that many people buy on impulse, from the dealer, at a show, or simply after a fun camping experience with friends who own an RV. They usually buy new, finance it, and then put it in storage. The truth is that RVs sit idle almost 90% of the time. If you are serious about purchasing an RV, then you need to do your homework and decide what you want. Then go look for the private-party deals. There are plenty of sellers with buyer's remorse looking to unload a mistake that has been sitting idle all year.
Use technology. There are great tools out there to employ. NADA Guides is the best way to figure out how to price an RV. Spend a lot of time on this website, as well as RV lifestyle blogs. No one has better advice about RVs than those folks who live in them full time. Also, use 'saved searches'. We like Craigslist and RV Trader the best. You can set your parameters, like distance, price, features, etc., and then wait for notifications on available RVs for sale that match your criteria.
20% below average NADA market value. This is your cash offer to the owner. No financing, save, and prepare. Don't be afraid to make a "below market" offer, contingent upon verification from a mechanic. The worst they can say is no. If they're making payments, struggling to maintain and insure their rigs, etc. then your cash offer might be doing them a favor. This is especially true if they need to winterize, perform repairs, and then go through another season of payments.
Tip #2 – Own Right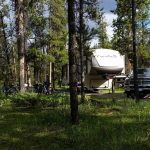 RV's are money pits, plain and simple, and this is coming from a veteran RV'er. There is no way to get around it; RVs will suck the financial blood from your wallet every month whether you're using them or not. Payments, insurance, storage, maintenance, repairs, etc. all cost a lot of money. It's not an asset and is a heavy liability for most RV owners.
It turns out that 10% of the 10 million RV owners in North America are willing to rent out their RVs to help offset costs. Offsetting costs by using tax deductions and generating rental income is what it means to own right. Whether you do it yourself, or consign to a professional property manager, sharing your RV will offset costs – as much as 100% or more of what you paid. Yes, you can pay for your RV in a short amount of time. You can learn more about how this is done with our 5 Steps to Starting your RV Rental business. The following are tips, advice, and suggestions for renting/sharing:
---
Delivered RV rentals are safer than drive or tow RV rentals. If you give your keys to a renter, it's only a matter of time before they hit something: trees, rocks, cars, signs, utility poles, etc. Most renters simply don't have the experience necessary to navigate a big RV down a busy highway, make tight turns, or back up into a tight campsite. A delivered RV rental will reduce  the risk of damage, and reduce the miles a renter will put on your RV, which drastically decreases the value if you choose a motorhome or caravan.
Decide on your market. RV rentals for weddings, weekend camping trips at local campgrounds, music festivals, tailgating, and home remodels are all viable target markets. You may live in an area that supports only one or two of these markets, or you may live in an area that supports all of them. Whatever the case is, decide on your market and do some research. Call wedding planners, contractors, event venues, campgrounds, and RV parks to get a feel for your market. Also, look around and decide which campgrounds you'll deliver to, and at what price you will deliver, set up, and tear down.
List on RVPlusYou. Why RVPlusYou? It's free to list and our costs are low at just 3%... We are also the only RV rental company that focuses on delivered RV rentals. We know this market, and we know how to target renters who don't want to drive or tow. These renters simply want to show up and use your RV, as well as all your camping gear (optional of course).  Not optional is a quality listing with up to date information, competitive pricing, and eye-popping photos.
Marketing. Make sure to share your listing on social. media Tell friends and family about your side gig and share your posts. If you're an RV rental company, you already know the value of being social and you also know the value of keeping your listings visible and high-ranking on the search engines. RVPlusYou knows SEO and can help you get the word out, drive new business, fill out the shoulders of your season, or fill in gaps between reservations. Did we mention that your cost is effectively zero? Our fee  is just 3%, which is what you pay to process credit card payments anyway.
Maintenance and repairs. Keeping your RV maintained and ready means it is ready for spontaneous trips as well as last-minute rentals. Remember the value formula: The more you use your RV (personally or for rent), the more value you receive. This is why you should always keep it ready to go.
Tip #3 – Sell Right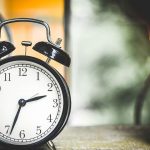 If you buy right and you're owning right, then, at some point, you will need to sell right. It is good to note that A 3 to 5-year- old RV will hold its value pretty well. If you're taking good care of your rig, then you have a built-in sales model. List your RV for sale or rent and mention that it's for sale in your RV rental listing. Multiple RV owners who share their RVs on our website have sold their RV to renters who fell in love with RV'ing and made an offer to buy.
Advertise the link to your RV rental listing and allow prospects to try before they buy. Offer to apply the rental fees toward the purchase price and advertise your RV for sell on the websites you feel comfortable with: Facebook, Craigslist, and RV Trader are all good options.
Here are two things to remember when putting your RV on the market:
Price it right. NADA market value should be about what you paid for it if you bought it right two years prior.
Wait for it. You don't need to sell it fast, so don't be desperate. If you're renting out your RV, it's earning you money and providing value. If you start the process after 2 years of owning, you can afford to wait for the right buyer for up to one year. Ideally, you want to find someone who wants it for their family. Or maybe they need a well-maintained RV for temporary housing for a family member or a home remodel project. If you get an offer that is too low, you can politely decline and let them know about your RV rental business. Tell them why you don't need to sell at a lower price: "It's a quality RV that has been well-maintained, earns a lot of money, and it will sell for a premium."
Summary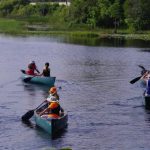 Spending time with family outdoors may just be one of the most important and rewarding activities you can do as a family. RV camping is one of the best options to maximize the return on this family time investment. Many adults fondly remember the outdoor family camping trips that they took as children.
By following our three tips for buying an RV, you can turn RV ownership into one of the best financial decisions of your life. At the same time, you can create cherished memories that will live forever.