What is a 'Delivered RV Rental'?
It is possible to take an RV trip without the hassle of driving or towing. Consider the fact that you can reserve a campsite next to your friends, and you can rent an RV to be delivered to that campsite on check in day. RVPlusYou is the solution for hassle free vacations with friends and family at really cool destinations.
The great part about a delivered RV rental is that you don't have to drive or tow, and you don't have to set up. Oh, and did we mention that you don't have to tear it down, unhook, or empty tanks? That's right, you simply drive away in your own car when your rental period is over.
How does one order RV rental delivery service?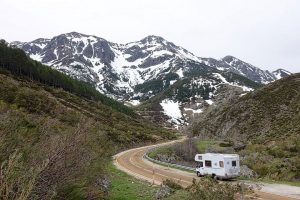 RVPlusYou is a peer to peer RV rental website that connects renters with RV owners and RV rental companies. RV owners simply list their RV rentals for free, and RVPlusYou will send inquiries from RV renters who want to join friends or family on a vacation. The booking takes place through our website, where both parties communicate via instant messaging.
Renters simply enter their destination and click enter. The search results for that location will be presented for the user to shop for rentals. Renters can check availability and interview multiple RV owners to find the perfect match.  After booking, the RV owner will arrange to deliver and set up  the renter's desired locations.
---
Where can I have an RV rental delivered?
You can have an RV rental delivered to almost anywhere, even the desert! Boondocking in a delivered RV rental is a thing. RV rentals delivered to homes for the holidays or family reunions happens all the time on our website. The most popular place to have an RV rental delivered is to a campsite at private and public campgrounds all over the USA and Canada!
RVPlusYou Protection Policy
We protect RV owners and RV renters with our protection policy. Owners hardly ever deal with damage because renters never move the RV! One of the side benefits of a delivered RV rental is that renters don't pay exorbitant rates for renting.  Because they don't have to drive it or tow it, they get "vacation rental" insurance rates. It's included!
Delivered RV rentals on RVPlusYou don't require a renter to secure outside insurance because the renter isn't driving or towing the RV. As long as the RV is booked on the RVPlusYou website, the rental is covered by the RVPlusYou Protection Policy for the duration of the rental; check in until check out. Our $5,000 damage and $300,000 liability policy saves both the RV owner and the RV renter from having to worry.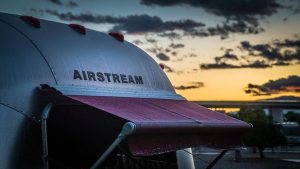 Highlights:
A delivered RV rental is a great way to take an affordable vacation. They come with a number of amenities (furniture, bathroom, linens and towels, stocked kitchen, and more) and are much more cost efficient than a hotel room.
No driving or towing required.
No need to worry about insurance.
Fewer accidents because the renter is not driving the RV.
There are RV owners all over the country. Typically, a delivered RV's storage location to close to its destination. This saves money and means that less carbon is released into the atmosphere.
The convenience of arriving to a set up RV.  All you have to do is show up to your campsite!
There are many RV parks and resorts all over the country, making it easy to find a place that meets your needs. Just book your campsite, find an RV in that area, and get ready for an amazing, hassle-free vacation!