What is the best way to have your RV repaired while traveling? Look for 'mobile RV repair near me'.

While it may seem like an obvious choice, many RV'ers don't know about this option for RV repair. In fact, most of us call a dealer and schedule an appointment. But what if you're on the road and need service or repair? should you call a local dealer? Not so fast, consider a mobile RV repair tech.
When and where you need help, they come to you.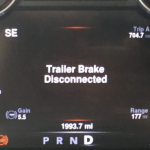 On a recent trip traveling from San Diego to Mesa Arizona last year our trailer brakes suddenly disconnected from the truck. It was a warning on our RAM dashboard, "Trailer brakes disconnected". We were traveling about 60 mpg in heavy night traffic on the I-10. If you've ever lost brakes on a 8 ton trailer on the interstate, you know it's a big deal.
We called the local dealer to see when we could come in. Three months out was the answer, no other options. We called a reputable local repair shop. Over three months was the answer, but it came with a recommendation: "Call O", the young voice said. "What and where is O", I asked? "Who, not what", was the reply. O was the nickname of a guy he recommended, a "mobile RV repair guy". Hmmm.
It turns out that O, short for a very long Venezuelan name I can't pronounce, spell, or remember, saved our butt. He was out to our site that same day. He trouble shot the problem, which was a short in the brake wiring where it goes from the left hub, into the axle, and on to the right hub. He showed me how it all worked, why it happened, and how he fixed it. Back on the road.
Are mobile RV repair technicians better than dealer technicians?
RV Experience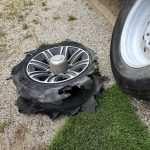 As an experienced RV'er  and DIY guy with 20 years and over 60,000 RV miles under my belt, I can safely recommend mobile techs for almost every RV repair application. Are they better? That's subjective, but if you've ever been stranded and saved, you don't have the time to be picky. When you do have time to compare reviews of your options, say dealer service vs. that of an independent certified RV tech, I've evolved and now lean toward independent shops and certified mobile techs.
Independent RV Repair Shops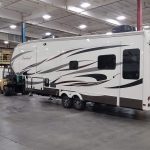 Two years ago I took my RV in for some work at Norm's RV in Poway, California. Norm's was in business for over 20 years at the time and very reputable. Five stars reputable? Close, they had a 4.8 rating after 89 reviews. Good job? Yes, I'd use them again but the owner retired.
About 3 years ago I went to PC Mechanical in Nipomo, CA to fix my solar issues. In part to solve issues caused by the dealer. I paid a premium for sure  but, they did a good job.
RV Dealer Service
When I had solar installed by Dennis Dillion in Westminster, CA I paid a premium. Did they do a good job? No. They installed the wrong gauge cable, wrong fuse, and wired the components leading to our four brand new Lifeline Batteries wrong. The result was that I almost burned down my rig, and my $1,600 batteries had to be replaced. To be fair, DDRV has a 4.4 rating on Google, so they must be doing something right, it's just that my solar install experience was not good. After learning way more than I wanted to learn about RV solar, I can safely say that they botched the solar install massively.
Bottom Line – Based on my experiences
Going to a dealer for my RV solar power solution cost me another $4,000 in repairs. Trying to get "factory warranty" work done at the dealer was another nightmare. Quality of work at dealers in the past was not good. I could go on and on, but then this is all my own subjective anecdotal opinion. An older but still relevant white paper on the RV industry is here, if you'd like to delve deeper into the issues.
Let's end this opinion piece on a positive: A Profile on a Mobile RV Repair Tech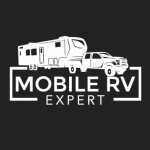 Cameron is a certified RV technician who is hungry to build his business, passionate about his craft, and understanding of RV owners and the problems that come with owning a money pit. After helping us out of our bind with our broken air conditioner on a hot summer day at CDA Riverfront Campground in Cataldo, Idaho, he said, "I'm no doctor, but I sometimes get treated like one when I save a vacation."  True, saving an RV vacation isn't like saving a life, but it can feel that way when you're in trouble on the road.
This guy drove 30 miles out to CDA on a Friday afternoon, diagnosed our A/C problem (capacitor), drove back to the parts store in time to pick up a new capacitor, and then drove back out to Cataldo and replaced it. It's 98 degrees today and both our AC's are working well.
Service like the kind that Cameron provides is hard to come by. Not every mobile RV tech has his level of expertise or professionalism Yet, this kind of experience that I often find on the road. As a semi-full timer (about 9 months a year) I can tell that this is my "go to" when I need help on the road or at home.