Have Fun RV Camping at Galveston, Texas!
Thinking of heading to Galveston, Texas for some RV camping? You won't be disappointed. The area is known to have something for everyone from sandy beaches to a rich cultural heritage and gorgeous Victorian architecture.
There's also a treasure trove of exciting attractions and plenty of local dining and entertainment. You definitely won't be disappointed by heading to Galveston, Texas for a fun-filled vacation, especially if you're planning on taking the kids for a family RV trip.
Have an RV camping experience unlike any other
Every vacation deserves accommodation that's both restful and convenient, and with RV camping you'll get to enjoy the outdoors in comfort.
Don't have an RV and don't want to purchase one? That's where RVPlusYou can help.
All you've got to do is search the available rentals in Galveston, book your campsite, and pick the RV rental you prefer. When you get to the campsite, the RV will be all hooked up and ready for you. When it's time to leave, just head off and the RV owner will take care of everything else for you with no trouble at all.
A few other bonus benefits include:
No need to drive or tow your RV
You can camp next to friends/family on your RV vacation
You'll have a damage and liability policy with customer support
RVs have everything you need from a kitchen to a bathroom so you won't need to use the facilities at the campground
All RVs are cleaned and sanitized
Have more questions? Here's everything you need to know about a delivered RV rental service.
Search RV Rentals Available in Your Area
---
Fun things to do around Galveston, Texas
With its incredible beaches and captivating historic charm, there aren't many destinations like Galveston. From swimming in the gulf to admiring the stunning architecture, there's plenty to do. Some things to do around the Galveston area include: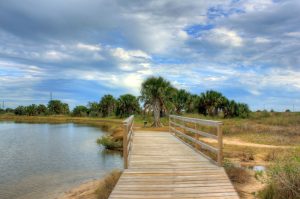 Relaxing on the beach. What draws many to Galveston is its coastal charm, and with seven beaches that you can choose from, take your pick and enjoy the abundance of warm sunshine.
Head to Moody Gardens. This attraction is known for its three glass pyramids that contain three very different worlds. While one of them houses aquatic animals, the other has creatures from Africa, Asia, and the Americas. The last pyramid has a rotating set of art and interactive exhibits that will both inspire and educate. That's not all at Moody Gardens, there are also other activities such as a zipline and an 18-hole golf course.
Splash around and have fun at Schlitterbahn Galveston Island Waterpark. Get the adrenaline pumping at this water park that has high-speed slides and rides for the entire family. It even has an indoor waterpark with a fair share of rides that makes it a great spot to visit during the Winter.
With so much to do in Galveston, the next thing you'd need to consider is accommodation.
Below are our recommendations for some of the best campgrounds around the Galveston, Texas area to get you started.
5 best campgrounds in Galveston, Texas
One of the highest-rated RV resorts in Galveston, the resort has a plethora of amenities from a swimming pool to a splash pad along with a multi-activity playground. You'll also have incredible unobstructed views of the Gulf and Bay.
Situated right by the ocean, this resort has a wrap-around deck with gorgeous views of the Gulf of Mexico. You've got easy access to beaches, and the resort is both spacious and eco-friendly.
There's a total of 65 full RV hook-ups at this resort along with everything you need from service utilities to electrical service. Other amenities include a gift shop where you can pick up some goods and of course, incredible sunset views.
With miles of shoreline and easy access to Jones Lake, this is a great RV park to stay at. The park als has six areas of protected grassland along with a marina and an observation deck to admire the view.
With spectacular views and an extensive range of amenities, you're in for an enjoyable stay. Take a dip in any one of the two outdoor pools or have fun at the themed miniature golf course. There's even an outdoor movie theatre along with breakfast every Wednesday and Saturday morning.
These campgrounds are all great options, and you're sure to enjoy your stay at whichever one you choose. New to reserving a campsite? Here are some tips to get you started.
Other things to check out in the Galveston, Texas area
Dining options are also aplenty in the Galveston Texas area. Here are some recommendations during your getaway.
Head to Leon's World Finest Bar-B-Que for smoked meats that'll tantalize your taste buds. While you're there, don't forget to end your meal with a delicious slice of pecan or sweet potato pie.
For a beer bar option, there's Brews Brothers Brew Pub that has an interesting selection of brews along with an Asian-inspired menu.
For shopping, you'd have to head to The Strand historic district. The street is lined with Victorian buildings and beautiful architecture that you can admire as you walk from one store to another. With a nice collection of boutiques, there's plenty to see and explore. The Hendley Market for one has unique gift items at all price points including antique books, antique medical instruments, and more.
Time to plan your next vacation!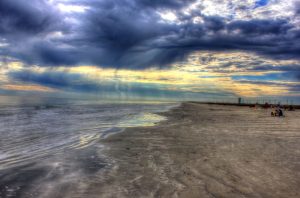 There's so much to do at Galveston Texas, and there's nothing like comfort and convenience with an RV as you explore all of the surrounding attractions. Start planning your next Galveston getaway for an unforgettable vacation.
If you're planning on exploring the rest of the Texas area, you can also do that with a rented RV. Here are some tips on packing lightly for your RV adventures– especially if you plan on visiting the rest of the lone star state.