---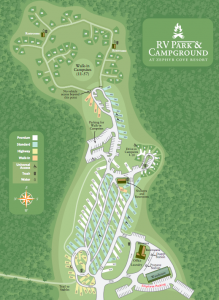 Zephyr Cove RV Park and Campground is an award-winning RV Park and Campground that's situated close to Lake Tahoe's southeast shore.
If you're looking to unwind and relax during your vacation, why not proceed with a delivered RV rental? Everything's all set up for you by the time you arrive. When it's time to head off, the owner will come by and collect the RV and take it home.
Amenities
The RV Park is able to accommodate vehicles up to 40′ long and each site comes with cable TV lines, a picnic table, and a fire ring.
Other amenities include an outdoor patio at the campground office along with complimentary showers and toilets.
There are also laundry facilities for your convenience along with vending machines and complimentary Wi-Fi in both the resort main lobby and restaurant.
Attractions
You're surrounded by gorgeous natural scenery at the RV Park. There's plenty to do from hopping on a cruise, renting watercrafts, and fishing.
The Lake Tahoe Golf Course is also not too far from the park, and there's plenty of hiking and biking trails to keep you busy. If you're looking for some entertainment, Stateline, Nevada has plenty of casinos and live entertainment.
If you would like an RV rental delivered to your campsite, simply click the button to search RV rental options.
Zephyr Cove RV Park and Campground
760 U.S. Hwy 50
Zephyr Cove, Nevada 89448
For more information:
Call: (775)-589-4906