---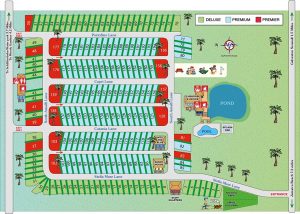 Stella Mare RV Resort is one of the most highly-rated RV parks in Galveston. Spanning a total of 25 acres, the resort has plenty of amenities for a fantastic vacation.
Planning a trip to Galveston? Why not opt for an RV rental? Your RV will be all hooked up and ready for you by the time you arrive. When it's time to leave, the owner will come by and take it home – no hassle on your end at all.
Amenities
There are a plethora of amenities at the resort, including a swimming pool with lounge chairs, along with a hot tub that has sweeping views of the ocean.
It also the biggest splash pad of any RV resort on the island, along with a multi-activity playground and two dog parks.
The guest center has a kitchen and a TV lounge to cater to all your needs, and there are on-site laundry machines, along with community fire rings and BBQ grills.
Best of all, you've got unobstructed gorgeous views of the Gulf and Bay.
Attractions
The resort is just a short walking distance away from the beach and is also close to The Strand – a famed historic area with plenty of shopping and delicious dining options.
Other nearby attractions include Galveston Island Pleasure Pier for roller coasters and family games. There is also the Galveston Island Railroad Museum.
If you would like an RV rental delivered to your campsite, simply click the button to search RV rental options.
Stella Mare RV Resort
3418 Stella Mare Lane
Galveston, TX 77554
For more information:
Call: (409)-632-7017