In the past few months, the idea of a vacation has drastically changed due to the COVID-19 pandemic. This means that even RV owners and renters need to be mindful of new social distancing rules and available routes. That said, while you're adapting to the current situation, there's no reason to miss out on a family trip along the California coast to explore some of its beautiful, remote nooks, or to set up camp in nature to spend some time far away from the city bonding with your loved ones. In fact, this could be the perfect way to boost your mood and to improve your immune system.
Before you rent your ideal RV for the road trip, you should remember that you have the freedom to rely on certain add-ons that will enhance your travel experience. From the right surveillance system, all the way to RV-friendly chargers and kitchen tools, you can elevate your little escape with a few tech gadgets at the ready. Here are a few options to consider for your rental.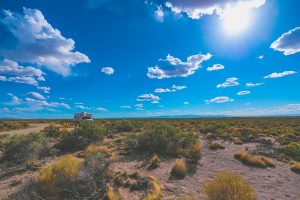 A smart Instant Pot for your kitchen
Technology helps us simplify the journey in so many ways. You shouldn't forget about the possibility to simplify your cooking on the go, too. In recent years, owning an Instant Pot has become the norm. You can take it with you, to make your RV experience easier to manage, and certainly more delicious.
Consider the capacity of the Instant Pot, so that you can prepare ample food for your travel companions, too. Also, the more energy you conserve with your cooking appliances, the easier it will be on your budget. So it's best to pick a pot that's energy-efficient. Plus, look for various smart features such as a delayed start option, built-in cooking programs, and safety mechanisms.
A signal booster for your cell phone
When you're getting ready for your next RV trip, keep in mind that some remote areas might not have coverage. As you rent your RV and get ready for the adventure, you should see if you'll need a signal booster so that you can safely contact people that are staying at home to notify them of your whereabouts and keep them posted throughout your trip. Add to that a solar-powered charger, and you'll be fully equipped to communicate on the road.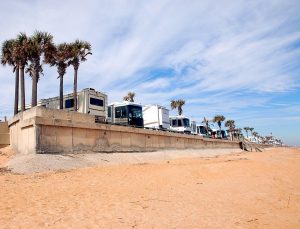 A smart observation system
If you're a versed RV driver and you regularly rent out a motorhome to explore the country, you know that it takes a specific set of skills to manage this vehicle on the road. You need to be able to see the surroundings clearly. A basic rearview mirror will often not do the trick. To enhance the safety of your driving and to make sure you have an unobstructed view of the road from all angles, you can install a smart RV camera system for improved safety and comfort. With that kind of tech at your disposal, parking will be much simpler. The display will give you better visibility at night, too. Real-time surveillance and live-streaming videos on your display will grant you precisely the kind of visibility you need. Then, when you station yourself at a campsite, you can connect the camera to your phone and monitor the situation.
A portable insect repellant
Now that spring is in full swing and we're soon going to enjoy the sizzling heat of summer, adventurous couples camping in the great outdoors should always remember to keep the pests at bay. The simplest method to do just that is to bring a portable insect repellant. That will make all those romantic star-gazing opportunities much more comfortable. This prevents unwanted chemical contact with your skin, provides a wide area free of mosquitos, and lets you enjoy your outings with peace of mind. Just make sure that you have enough cartridges to last you the entire trip!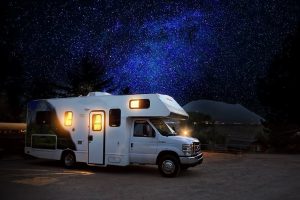 Your e-library
Another portable device you can bring with you to each RV trip you take is your e-reader. A Kindle or any other brand will do wonders for your road trip, whether you travel with your spouse only, or with the kids as well. Having a library of exciting stories to choose from will be a source of entertainment for those long hours on the road, and it will instantly boost your mood for those rainy days when you cannot go out and explore.
Although for most nature enthusiasts and eager travelers an RV with its basics and essentials is more than enough, you can still take your trips to the next level with a few tech gadgets tools that will make your journey more comfortable and stylish. These functional, high-tech gadgets can revamp your RV trips and help you fall in love with these adventures even more.