The best way to get around California besides by plane is probably by car. Road trips can prove pricey when you have to pay for accommodation and food besides gas, and as such, there's no better way to explore California than in an RV. Drive at your own pace and watch the scenery pass you by as you move between destinations. Design your RV to match the theme of your trip. With a plethora of RV resorts these days providing more space and facilities for campers, you can focus more on relaxing and less on occupancy and other logistics.
If you're worried about the cost of buying an RV, have no fear as there are a multitude of locations you can enquire about rental services. With the possibility of renting an RV anywhere between a few weeks to months, RV rentals have become increasingly popular over the last few years. The affordability of rental services also means that you have more cash to spare. On a side note, RV vacations are actually more environmentally friendly than traditional ones and also allow you to explore more interesting parts of California instead of the usual tourist traps.
Read on for 5 of the best RV activities you can do in California.
1) Experience the wonders of Yosemite National Park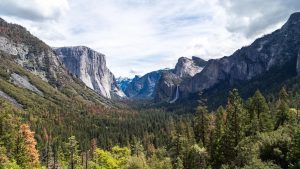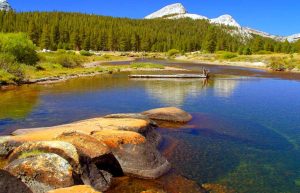 A UNESCO World Heritage site, Yosemite National Park spans more than 300,000 hectares. Comprising five of the world's highest waterfalls as well as valleys, meadows, lakes and more, the park is also home to icons El Capitan and Half Dome. Exuding exceptional beauty created by nature itself, the park is one of the biggest and least fragmented portions of California's Sierra Nevada mountain range and is embraced by four national forests.
Experience this grand park by staying at one of the many camping grounds and RV resorts peppering the park. Being in the presence of such natural beauty is already an adventure in and of itself, but sleeping overnight is a whole other experience. The many campsites scattered around also means that there's no shortage of space from which to enjoy the grandeur. Besides lodging, the park also has events scheduled for each season and offers activities like fishing, gold panning, rock climbing and more.
2) Admire the coastline along Highway 1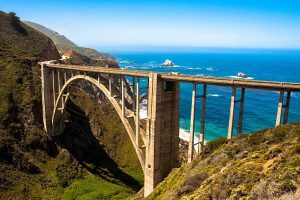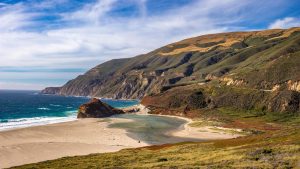 Also known as State Route 1, Highway 1 is a major North-South state highway that runs along most of the Pacific coastline in California. Spanning a distance of slightly over 656 miles, it is the longest state route in the state of California. Considered to capture some of the most beautiful coastlines along California, it takes about 5 hours to drive from one end to the other.
Covering a multitude of scenic spots, there are many gems to be discovered along the route. Drive along the Bixby Bridge at Big Sur, a single-span concrete arch boasting a height of more than 260 feet and a length of more than 700 feet. Take a drive on the icon of San Francisco, the Golden Gate Bridge and make sure to explore the surrounding attractions while you're there too. Recharge yourself at one of the many RV parks along the route before heading off to your next adventure.
3) Watch the whales in San Diego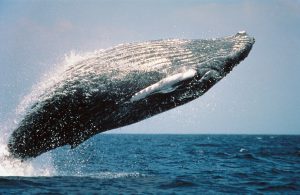 Arguably the best spot to watch whales from, San Diego offers whale watching tours throughout the year. Watch as more than 20,000 beautiful grey whales make a round-trip journey of 10,000 miles, the longest known distance for any mammal, between winter and spring. The largest creatures on earth, blue whales are thought to be the most endangered species of great whales and are usually found off the coast of San Diego between mid-June and September. Regardless of whether on land or sea, you are practically guaranteed a view of these majestic beasts.
Grab a spot at one of the many RV resorts lining the coast and kick back with a pair of binoculars as you try to spot these gentle giants. Some recommended spots to watch these beauties from shore are the Birch Aquarium at Scripps Institution of Oceanography, the Cabrillo National Monument, or the Torrey Pines State National Reserve. Alternatively, to get closer, book a whale-watching cruise, with selected cruises offering a free ride on another day should you not be able to spot any whales.
4) Get classy at Napa Valley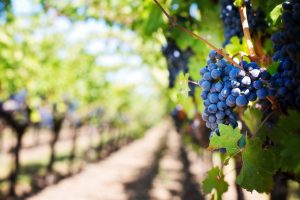 Nestled in Northern Californian wine country is Napa Valley. Home to more than 400 wineries, 150 restaurants, and the more Michelin stars per capita than any other wine region in the world, the valley also boasts alluring countrysides and near-perfect weather throughout the year. All main roads are accompanied by breathtaking views of vineyards and lead to many wineries, each producing different styles of wine.
Park at one of the neighboring RV parks and enjoy the finer things in life with a bottle of wine and delicious food. Though best known for their premium wine, there are also a plethora of other activities you can participate in. Watch the sunrise from high up in a hot air balloon or take a hike in the Petrified Forest or neighboring state parks. RV campers can also enjoy a trip to the 400-acre Safari West, Carolyn Parr Nature Centre or Napa Skateboard Park.
5) Embrace your inner kid in Anaheim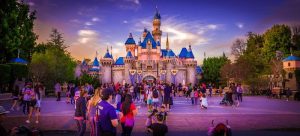 The second-largest city in Orange County based on land area, Anaheim is home to a multitude of theme parks and fascinating attractions. Best known as the home of Disneyland, the city is also home to theme parks like Disney California Adventure Park, Universal Studios Hollywood, Knott's Berry Farm, Six Flags Magic Mountain, and Legoland California. If you're up for a challenge you could also try a flight simulation experience, or learn how to swing on a trapeze.
Hop on your RV and explore all the theme parks and attractions the city has to offer. Selected RV parks in the area also come with facilities and amenities to make your stay more comfortable.
Rent an RV for your next vacation and enjoy these 5 best RV activities the next time you visit California and make your trip a memorable one! From nature to theme parks, California has them all.
---