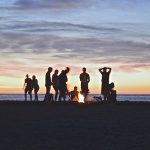 RVPlusYou makes it easy for novice campers to  rent an RV – NO DRIVING OR TOWING REQUIRED!
Your RV rental is delivered, set up, and picked up afterward so that you can focus on creating memories that will last a lifetime.
Avoid the oppressive insurance process, the risk, and hassle. Let an experienced RV owner prepare their RV and have it ready upon arrival!
c

Expand All

C

Collapse All

How to Book an RV Rental

Enter your destination: Where you want the RV delivered; you will be sent to a search results page listing all RV rentals that deliver to that destination.

In most cases, this is a campground where you have reservations, or an event, a private home, or work site.
Most RV owners will deliver within 60 to 100 miles of their location for a set fee. Others will charge extra mileage fee for distances outside of their delivery area.

Contact several RV owners to insure you have options for your trip.

Note: Most RV owners require that you make campground reservations, unless your RV rental will be delivered to a private residence or event. 

Once you find an RV rental that works for you, contact the owner and check availability.

First you must sign up and become a member. It's free and easy to do.
After you complete your profile, you may contact the RV owner and ask questions: Click on "Check Availability" and follow the instructions.

The best way to find the right RV for you and your family, is to ask questions of multiple RV owners. Remember:

It doesn't obligate you to "Check Availability" and ask questions.
If the RV listing doesn't provide the necessary information or photos that help you make a decision, just ask: "Will you please upload a photo of the bathroom? Does your RV rental include camp chairs?"
Use the 'Click to Call' button to speak directly to the RV owner.
The process of asking questions allows you to determine whether or not this is a good fit.

Only after the RV owner has approved your request can you book your RV rental. Make sure you "request to book".  Note: RV owners also have the option to send a custom quote for a special offer. See payment policy for details.

Important: Once the RV owner accepts your request to book their RV, or sends a special offer, you will receive a message. Follow the prompts to your message inbox to book your rental.

You will see a message in your inbox. Click your message to see your options:
After you open your message, you will see the option to click on the green 'Book It' button and follow the instructions to pay for your RV rental.
You may now book and pay for your rental, cancel the request, or send a message to the RV owner.

 
Ready to browse some RV Rentals?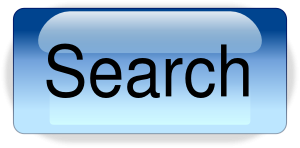 Click on any of the following articles to learn more about renting a 'Delivered' RV on RVPlusYou.com