Top 10 Most Popular
What are our most popular RV Rental Destinations?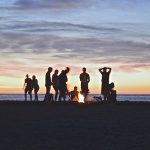 The following links will take you to the top 10 campgrounds in our top 10 RV rental search destinations.
Visit our most popular destination locations for delivered RV rentals that are delivered and set up for your arrival: California, Florida, Nevada, Texas, and Oregon.
Explore the best RV camping destinations that millions of other campers enjoy annually. These links are complete with search links to RV rental options, along with the top 10 campgrounds in each destination. We'll update the following list as we grow and add more delivered RV rentals by owner that are set up and waiting for your arrival:
Most people don't know that they can rent an RV that they do not have to drive or tow. How it works is simple:
Choose your destination and book a campsite at the RV Park or campground that you are visiting
Choose an RV rental listed in that delivery area. Note: You must also make sure that the RV will fit into the campsite you've reserved.
Book your RV online – All RV's booked on RVPlusYou.com are covered under our protection policy.
What happens after the rental period on check out day?
RV owners will pick up their RVs from your campsite on the last day of your trip. Most RV owners require that you sweep and wipe down the RV, take out the trash, and place dirty linens and towels in the bathtub or shower. Note: It's always best to ask your host (the RV owner) what their policy is and what they would like you to do upon checking out.
After you've enjoyed your destination in comfort, simply drive your car back home.