How do we know that National Park campgrounds are about to open?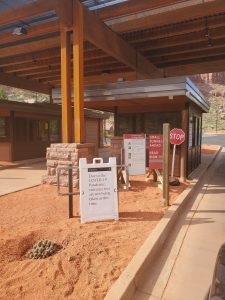 At Bryce and Zion National Parks, we noticed that the campground hosts have moved in. There's no better indicator that the campgrounds are about to open than a campground host all set up in their premier campsite.
While snapping a few photos of the empty campgrounds and the pristine views of Zion and Bryce, we noticed the hosts are all set up and ready for the season. We also noticed a lot of activity with clean up, inspection of campgrounds, stores and visitor centers.
The state Utah arguably hosts some of the most breathtaking National Parks within it's borders and most campers agree that it's time to re-open. It's not just the public who are screaming for National Parks to re-open, it's also Utah's Governor Gary Herbert. The details outline a soft opening reveal that while a few popular trails at both Bryce and Zion have either opened, or are opening, the campgrounds within the park are still closed. However, this is about to change given the activity and recent announcements of the state governors.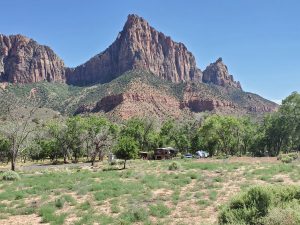 Both Bryce and Zion National parks have been open for folks who just want to drive through. Fees are waived, but only Bryce has opened a few of their popular trails and view points. Zion is opening to some hiking tomorrow, but the campgrounds remain closed for now.
If you're ready to increase your physical distancing and get outside, start looking toward Arizona and Utah. Both states have never closed their state and regional campgrounds and with the National Parks opening soon, it's time to make plans.
If you would like to see some recent photos and video of empty trails at Zion and Bryce National park, click the photo below.