So you've decided to rent an RV and go on a road trip. The whole thing is planned out. You know where you're going and all the sites you want to see. The last thing to do before hitting the road is making sure that you pack everything that you'll need for your adventure.
RVs are a fun and convenient way to travel. They offer you a lot of extra room and give you the comfort of having a bed, a kitchen, and a living space.  Whether you're living out of an RV for a couple of days or for a couple of months, it's important to bring all the supplies that you'll need while in your RV. Planning ahead will ensure that your trip goes smoothly and that you are ready for any scenario that you might encounter on your travels.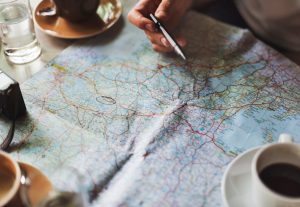 Food
Make sure you have enough food and water for the length of your trip.
Reusable Water Bottles & Travel mugs
Food/Snacks
Cooler
Utensils
Bowls/Plates
Pots & pans
Face & Body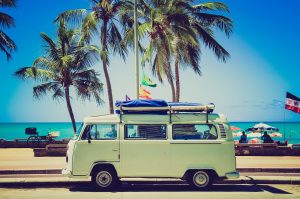 Sunscreen
Aloe Vera
Lip balm
Toothbrush/Toothpaste
Deodorant
Shampoo & conditioner
Soap
Sanitizing Wipes
Bug Spray
Lotion
Nail clippers
Entertainment
Books
Headphones
Downloaded podcasts
Books on tape
Road trip playlist
Chargers
Movies

Magazines
Emergency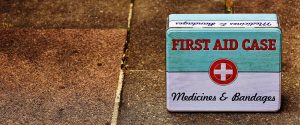 Paper map (

Just in case your GPS stops working)

Cash
First aid kit
Flashlight
Extra clothes
Advil
Prescription medications
Swiss army knife
Notebook and pen
Other
Bedding
Sunglasses
Blankets
Pillows
Sleeping bags
Gum
Towels
Backpack
Hair ties
Paper towels
Tissues
Trash Bags
Toilet Paper
Ziploc Bags
Camera
Reusable grocery bag
Now that you have thought about what you need to bring in order to have a fun RV trip, you can take the next step and book your delivered RV rental. Click here to see our many RV options.
Happy travels!