There are many benefits that come with camping in an RV. In many ways, an RV is like a home on wheels. One of the conveniences that an RV offers is a kitchen. For example, you can go camping at any location in an RV Rental, like a remote campground in Four Corners, Colorado, and still have the ability to cook your own meals.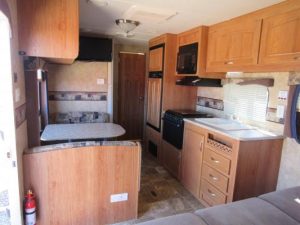 When you are on vacation, you don't want to have to spend your time worrying about what to eat. Planning ahead can take the stress out of cooking while on an RV trip. The best thing to do is to have several easy recipes on hand that you can keep in rotation, as this will save a lot of time and energy.
When planning out your meals, keep in mind that RV kitchens aren't very big. There is not a lot of storage or cooking space, so it is important to know how much you can bring. Some other things to keep in mind are: how long your trip is, how many people there are, whether or not you will go to the grocery store on your trip, and whether or not you will eat out. All of these things will help you assess how much food you will need to bring for your trip.
Grocery Shopping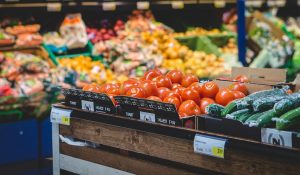 Make a list of all the foods you will need for your trip. Thinking ahead will help make sure that you don't forget anything that you need. Consider whether you will go to the grocery store while on your trip or if you need to purchase everything ahead of time.
Here are some ideas for foods to bring for quick and easy breakfasts, lunches, dinners, and desserts:
Breakfast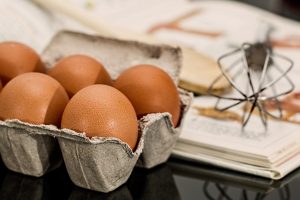 • Cereal
• Milk
• Fruit
• Eggs
• Oatmeal
• Bagels
• Toast
• Butter
• Jam
• Cream Cheese
Lunch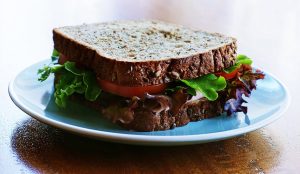 • Sandwiches
• Hummus and  pita chips
• PB&J
• Veggies
• Mac and cheese
Snacks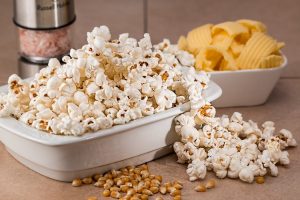 • Granola bars
• Chips
• Popcorn
• Trail mix
• Pretzels
Dinner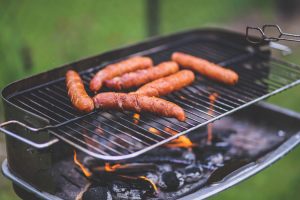 • Chili
• Burgers
• Hot dogs
• Baked beans
• Pasta
• Burritos
Dessert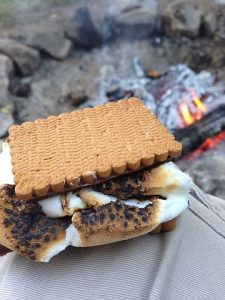 • S'mores
• Cookies
• Grilled fruit
A little bit of planning ahead will make sure that meal-time is as easy as possible. There are additional steps you can take to make cooking in your RV even more hassle-free. For example, prepping food beforehand, like pre-cutting veggies and fruit, makes for minimal work on the trip. While it might take a little while to get used to cooking in an RV,, planning your meals out ahead of time will ensure that meal-time is enjoyable and stress-free.