Looking for a fun activity to do while on vacation? Snorkeling is a great option. Whether you're with a group of friends, your family, or flying solo, snorkeling is an excellent way to make your trip unforgettable.
Typically, the thought of snorkeling conjures up images of tropical locations with brightly colored fish and extensive coral reefs. You'll find, however, that there are many great locations to go snorkeling no matter where you are in the states. If you find marine life fascinating, or if you are just seeking an adventure, you are sure to have a blast at any of the outstanding snorkel spots that exist all over the country.
Here is a list of just a few popular places to go snorkeling in the U.S.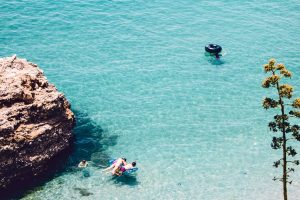 Key West, Florida
Key West is one of the best areas to go snorkeling in Florida. You can spend your time observing the wildlife and exploring the mangrove forests that live here.
Key West is home to the third-largest coral barrier reef in the world. The marine life that inhabits this area includes loggerhead sea turtles, manatees, stingrays. There are many services that offer snorkeling excursions if you are looking to take a guided snorkeling tour.
Lahaina, Hawaii
There are many spots to go snorkeling In Lahaina, including Kapalua Bay and Honolua Bay. There are lots of interesting fish, sea turtles, other sea creatures, and reefs to look at. You can take a boat if you want to go out further into the water and explore more secluded areas.
Catalina Island, California
Catalina is located 22 miles from LA and is a very popular place to go snorkeling in California. At Catalina, you are able to go snorkeling right from the beach. You have the option to either snorkel on your own or going out with a guide. These guided tours are offered during both daytime and nighttime.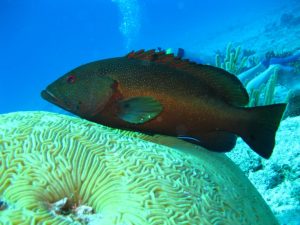 Hatteras Island, North Carolina
At Hatteras Island, you'll get the chance to see lots of fish and explore the shipwrecks along the Outer Banks. It's perfect for anyone who loves adventure. For an even more unique experience, you can add clamming to your agenda.
La Jolla, California
La Jolla is a well-liked spot for snorkelers because there are lots of things to see while you explore the waters. There is a diverse assortment of marine life that live in this area. If you go at the right time, you might have a leopard shark sighting. The sharks migrate in this area from May until October.
Bailey's Harbor, Wisconsin
Surprising as it may seem, Lake Michigan offers some good places to go snorkeling.
Bailey's Harbor in Wisconsin is two hours north of Green Bay and is an amazing spot for snorkeling and diving. One of the cool things about this location is that there are shipwrecks in the water that you can explore.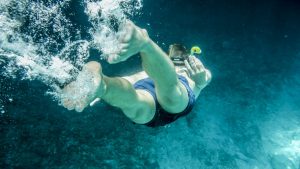 New London, Connecticut
If you are looking for a location that offers a variety of water activities, The Ocean Beach Park in Connecticut is a crowd pleaser. Here you can visit the water park, hit up the beach, or go on some amusement park rides. Some of the interesting sea creatures that you might see are coral, crabs, sea urchins, and sea bass. Just keep in mind that the water here is very cold, so make sure you have the proper equipment.
Block Island, Rhode Island
Block Island is an island located in between Montauk and Martha's Vineyard
Some call it the "Bermuda of the North." The water surrounding the island is very clear and perfect for snorkeling. Here you'll get to experience many types of tropical fish and beautiful coral reefs.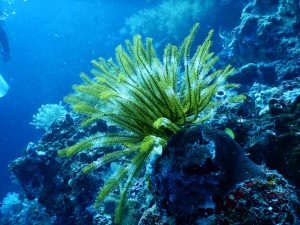 Kankakee, Illinois
High Quarry, located in Kankakee, Illinois, its nickname, the "Caribbean of the Midwest."
It is one and a half hours southwest of Chicago and has a very interesting history. High Quarry was a limestone mine in 1960. The rocks from this mine were used as the foundations and bases of highways. A man named Jim Haigh bought the area in 1978 and unplugged some of the leftover pumps from when the mine was active. Three years later, the quarry was completely filled with spring water.
Snorkeling here will give you an opportunity to see some cold-water fish, as well as many old boats.
Captain Cook Bay, Hawaii
You can take a boat from the beach to the many amazing snorkel spots at Kealakekua Bay (also known as Captain Cook Bay). Here you're sure to experience a lot of marine wildlife. You can swim with the dolphins and see a lot of other interesting animals. The water is calm, making it great for other activities such as kayaking or stand-up paddleboarding.
The scenery is just as breathtaking as the water. The bay is surrounded by beautiful green cliffs.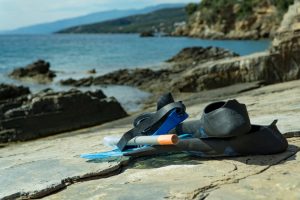 Where will you go on your snorkeling adventure?