Do you love to camp, but deprive yourself of that pleasure because your spouse or children don't share your enthusiasm? Or, alternatively – do they like to camp, but the thought of sleeping on a bedroll on the hard ground leaves you cold? Literally as well as figuratively? The solution for the novice camper is a delivered RV rental.
An RV rental delivered to your campground still allows you to enjoy all the beauties of nature during the day, but at night you and your spouse or family will be able to relax in the comfort of an RV – comfortable beds, access to a shower whenever you want one, as well as the ability to pop popcorn in a microwave for a midnight snack if you so desire.
What's a "delivered RV Rental?"
RVs come in all shapes and sizes, with powerful engines to climb hills, power steering, and large windows and back-up cameras to facilitate parking and setting up.
But driving a 30-foot (or longer) RV up or down a winding, two-lane road leading to a mountain camp ground or national park can be pretty daunting for the novice – especially if you're towing a vehicle as well. Then there's the cost of the gas to get you to and from your destination(s). Then there's all the persnickety details of hooking up electricity and sanitation. Well, that can be as simple as plugging the RV into a provided outlet, but still, it can be persnickety.
With a delivered RV, you simply find an RV you like from a list on a website – the owner will share photos of the RV inside and out, as well as info, to help you make your decision – and then the owner will do all the heavy lifting – bringing the RV to your destination (a local one, of course) and setting it up for you. You only need to show up and move in. It's like a hotel on wheels. Check out these delivered RV rentals in San Diego.
---
Ideal for the novice camper
It's a cliche that first impressions are very important, but it's the truth. For every person who has a bad first experience when they go camping but decides to give it another try, there's probably ten people who will never try it again.
And usually the problem in the living arrangements – trouble setting up the tent, or cooking a meal, or most usually, getting comfortable in a sleeping bag.
With a delivered RV rental, the living arrangements are taken care of, so the campers can simply wake up each morning to a glorious sunset, go for a walk, return to a hot breakfast, then go fishing, hiking or horseback riding, or boating, and return periodically to a comfortable bed for a nap, or coming back late at night and falling right into bed. Or some members of the group can go to sleep, while others can read or even watch TV in a different section of the RV so that neither group impinges on the other.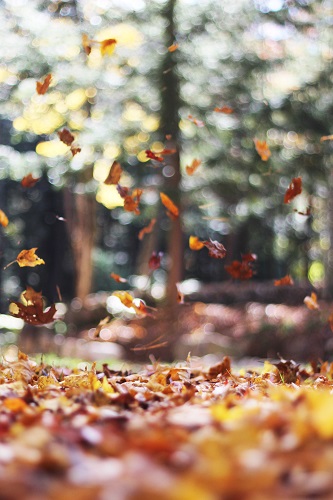 Connecting with nature
Diehard campers may say that it's just not camping if you're not in a tent, with only a thin piece of canvas, nylon or polyester between you and the elements., but that isn't really true. You may be spending comfortable nights in your camper, but at all other times you're enjoying the beauties of nature.  And because you've got at the very least a microwave, there's no danger of causing a forest fire by not properly dousing a campfire – which unfortunately does happen.
It's important for kids, and adults, to connect with nature – to go hiking and feel dirt and rock under their feet rather than concrete, to hear the chirp of birdsong, and to see live wild animals rather than road kill.
The five best activities while camping
1. Hike up the nearest hill to gain a panoramic view of the scenery. Observe the different kinds of trees and plants. Walk quietly and watch for wild creatures.
2. Go canoeing or kayaking on a serene lake. (Remember these are activities for the novice camper!  The experienced camper can seek out white water rapids!)
3. Watch the sunrise or sunset together with your spouse.
4. Teach your kids how to whittle a stick, or how to recognize bird song
5.  Whatever you do, take your time. Breathe the fresh air. Appreciate the stillness.
Introduce your family to the joys of tenting
When you were a kid, did you ever ask your parents to put up a tent in the back yard so you and your siblings or friends could pretend that you were camping?
Well, you can do the same thing to gently introduce your kids or spouse to tent camping. Set up a tent a little ways away from the RV and let your kids stay there overnight. This gives you and your spouse a little more privacy. Encourage your kids to read or play games rather than watch TV or play a video game for at least one night!
If they discover the fun of roughing it, you can plan your next trip accordingly.
Further Reading
The novice camper will benefit from reading up on camping tips before taking an RV camping trip.
The Ultimate Camping Guide: Checklists and Essential Tips for Campers