By Guest Author June from Dinks.co; she's a new blogger who took an interest in the RV Rental Business!
If you've ever stiffly crawled out of a tent while on a camping trip only to wish you owned a recreational vehicle (RV), you're not alone. While only 11% of middle-aged Americans own an RV, the number of people who use RVs each year is growing due to a novel concept: the RV rental business. More and more people are starting an RV rental business.
The RV rental business has exploded in the United States. This is currently a $350 million industry that's growing each year. If you're part of a dynamic entrepreneur couple looking to jump into the RV rental industry, you might be wondering how to get started or whether a small business loan is a good idea.
Can an RV Rental Business Make Money?
The short answer is yes—if done correctly. Most families who own an RV don't live in them; in fact, since they're primarily vacation vehicles, they sit unused for nearly 11 out of 12 months on average. During that time, they're not making money, but the owner is probably having to make a payment on it.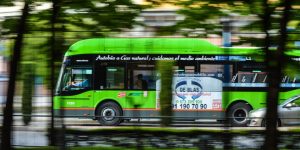 If you own an RV and rent it out for more than it costs you to make any payments and cover maintenance costs, then you'll make a profit. An RV rental business doesn't have to employ a fleet of RVs or have a big facility. Anyone can rent out their RV when they aren't using it.
RV Rental Business: How Can You Get Started?
There are two basic ways to start renting RVs. If you have a lot of friends who own RVs, you might be able to set up a rental pool; that's where you are allowed to act as an agent/manager while renting out their RVs and making them income—in return for a bit of the profit. You might end up having to pay for maintenance and licensing for the RVs, but each rental agreement can be worked out with the individual owner. Learn more about RV Vacation Rental management.
Most aspiring RV rental moguls, however, start out by renting just one RV—their own. That means they need to purchase an RV themselves, which can run from $10,000 to well over $150,000 depending on options, size, quality, and amenities. Add on to that the maintenance required to keep it in running shape. This could amount to a serious expense; for instance, new tires could cost $2,500 alone. Suddenly buying that first RV could end up seeming like a sinkhole; well, it's definitely a risk.
Average rentals per night for an RV can be anywhere from $110 to $400 and up; even if you only rent out your RV out for half of an average month, you could be looking at bringing in over $6000 per month. Suddenly letting other people pay to use your RV sounds like a pretty good idea—if you can get one.
Business Loan? Or Pay Out of Pocket?
The next logical step is deciding whether to pay out of pocket, or if a small bus
iness loan is a better option.
If you have the money to buy a small starter RV, that could be your best option.Being able to own the RV free and clear means the money you make from renting it out can get to your pocket faster. The downside of a small start, however, is a lower rental fee. Instead of that $6,000 per month discussed above, you'd be looking at possibly as little as $1200-1500 per month for renting the same half-month. Whether that amount is worth it to you depends on what your business goals were and how much it will cost you to maintain the RV between renters.
If you choose the small business loan route and are approved, you could start out a bit bigger. You could begin with a pull-behind or even a motorhome that sleeps 6 or 8. The much higher rental fees—especially if you rent to groups instead of families—mean you'll  make the loan payment and take in a solid profit as well.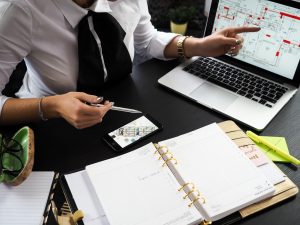 The drawback, of course, is that you'll have a monthly payment. A finance company or lender will be the lienholder on the property you're using to make money. Also, you'll be charged interest on the loan which can range anywhere from 4.99% to as much as 99%. That can feel uncomfortable.  If your business doesn't make enough to keep the payments on time, you could eventually lose the RVs. That would end your ability to keep your business going.
Conclusion
The question of whether a small business loan or out-of-pocket investment is best can't be settled with a fast answer. It depends on the goals of the business, the amount of capital available to start, how big you want to go initially, and even you, the entrepreneur. Whichever road you choose, you'll see benefits and drawbacks. Do the research, think smart, and consider all your options before deciding.