Taking your dog RVing can make for an incredibly fun vacation. Any animal lover knows that our pets are a part of the family. What could be more fun than taking your furry friend on a camping trip? He or she can accompany you on all your exciting excursions and help you make memories that will last a lifetime. This article will provide advice for anyone who is planning a dog-friendly RV trip.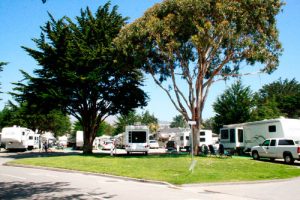 There is some amount of preparation that you must do before taking a dog-friendly RV camping trip. The most important thing is making sure that the RV park or campground you are staying at is pet-friendly. The last thing you want is to show up only to find out that dogs are not allowed.
The following websites help you locate campgrounds that allow pets. Just type in your desired location, and the website will bring up nearby pet-friendly campsites.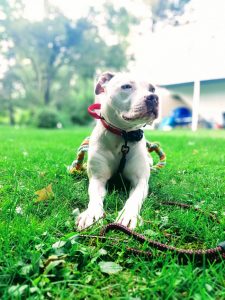 Below are some more helpful tips if you are planning to bring your dog on an RV trip:
Pack everything your dog needs. It is a good idea to make a list beforehand so you don't forget anything. Here are some important items to remember:

                              
Leash
Collar
Food and treats
Bedding
Bowls for food and water
Toys
Medication (if your dog needs any)
Paper towels
Make sure your dog is vaccinated. Some campgrounds will require your dog's health records and proof of vaccination. Have these documents with you in case you need them.
Keep plastic bags on hand. It is important that you are considerate to your fellow campers and always to clean up after your dog.
Never leave your dog unattended.
If you need to leave your dog in the RV at any time, make sure that you leave out food and water and that the temperature in the RV is ok. You don't want your pet to overheat.
Keep your dog strapped in with a harness or in pet carrier whenever you are driving. Just like a person, your pet needs to remain secure when the vehicle is in motion. You wouldn't want your dog to get jostled around in the case of any sudden stops.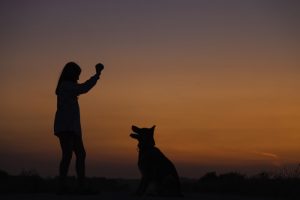 Use these tips and you'll be all set to bring your four-legged friend on your trip. If you are searching for campgrounds to take your dog to, here are a few RV parks in California that are pet-friendly:
---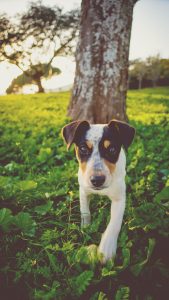 Wherever you and your dog end up, you're sure to have a blast. Bringing your beloved pet with you on your vacation makes for an unforgettable experience.
Have fun!