Renting an RV is a great option for convenient vacation accommodations because you get to enjoy all of the comforts of an RV without the stress of driving or towing. At the start of your trip, your RV will get delivered to your location of choice and set up for you. Then, at the end of your trip, the RV's owner will pick it up for you. This means that you don't have to worry about the hassle of setting up or taking down the RV.
When planning an RV rental vacation, you want to make sure that things go as smoothly as possible. Some research and thinking ahead will make sure that your RV trip goes exactly as you expect. This is why we created this list of helpful things that you need to know before renting an RV.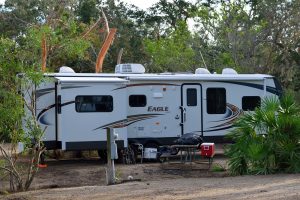 What type of RV do you want?
There are several different types of RVs, each with unique features. Your specific needs, such as how many people are staying in the RV and how much space you need will dictate which RV is best for you.
Here are some things to consider that will help you determine what type of RV you need:
If you are bringing any toys, like motorbikes or ATVs then you'll need a toy hauler that has room for all of your gear.
Those traveling with kids or a large party will need a bunkhouse trailer or motorhome with plenty of beds and living space.
If you are looking for a lot of space, Class A's have the most room, followed by 5th wheels, then Class C's, and finally, travel trailers.
Anyone planning on driving the RV will want to consider a Class C, as these are the easiest to drive.
You also need to keep in mind the size of the RV spaces at your destination. Small campsites mean then you are going to need to choose a smaller rig that will fit.
Finally, it is important to take into account what kinds of amenities you want. This varies from renter to renter. Some campers are just looking for the basics, like a bed and bathroom. Others are attracted to the luxury amenities that some RVs offer, such as outdoor BBQs, flat-screen TVs, and fully stocked kitchens.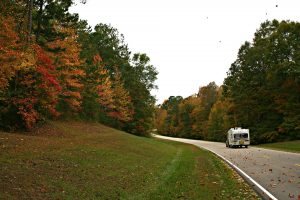 Where do you want to stay?
There are so many different ways to go RV camping. Do you want to surround yourself with nature in a National or State Park, or would you prefer to stay at a waterfront site by the ocean? Are you looking to stay at an established campground, or do you want to rough it and try boondocking? Whatever you decide, it is always important to research an RV campground or resort before you decide to stay there. Find out what amenities the location offers and read reviews of people who have camped there. This will give you a good idea of whether or not that location is right for you.
RVPlusYou has a wide array of RV options for wherever it is that you want to go. You are bound to find the best RV that suits your needs.
What's your budget?
Figure out how much of your vacation budget you can allocate towards your RV rental. Then find an RV that works with that.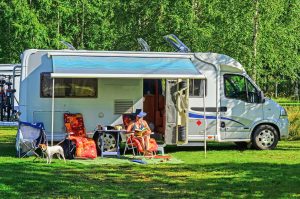 What do you want to do?
What you want to do on your vacation will determine where you should stay. For example, you are going to choose different destinations based on if you want to go hiking, skiing, or swimming. No matter where you end up,  a delivered RV rental is a great way to experience all that your destination has to offer. Since you get to drive your car to the campground, you have a car with you to  explore the local area.
Knowing exactly what you want out of your vacation will allow you to select the best RV rental for your travels. These tips for renting an RV will help you plan for a successful and enjoyable RV camping trip.