With busy lives and packed schedules, it can be difficult to get the family all together for a family reunion. However, the benefits of spending time with your loved ones far outweigh the challenges of coordinating a time and place that works for everyone. RV camping is a great way to get the family together and spend some time soaking in nature. A delivered RV rental is a great option for a family reunion as it allows you to get rid of some of the hassles of planning your trip. Our RV rentals are delivered to your campsite and set up for you. Here are some of the benefits of a delivered RV rental for your family reunion:
Save Money
Delivered RV rentals are a budget-friendly family reunion option, especially when compared to pricey hotels. Renting an RV costs much less than paying for multiple hotel rooms. RVs also offer the benefits of additional storage and a kitchen. With a delivered RV rental, everyone just needs to show up at the chosen destination, and the RV will be ready to go. This makes it convenient for those who are traveling from far distances. All they have to do is drive or fly in and meet up with the rest of their family.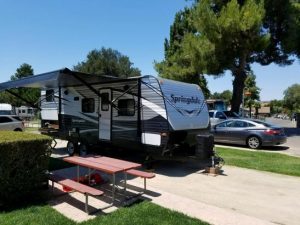 Entertainment
One of the best parts of holding your family reunion is at a campground is that you never have to leave the party. You are always surrounded by opportunities for fun activities, such as hiking, campfires, and swimming. This ensures that family members of all ages are always entertained. Additionally, many RV campgrounds have accommodations for large parties, ensuring that your group has plenty of space.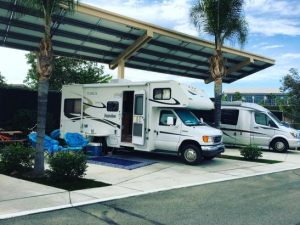 Privacy
Another huge advantage of renting an RV for a family reunion is that it gives each person a private place to return to when they need a break. Additionally, RVs are able to sleep more people, in general, than hotels. For example, this RV can sleep up to seven people. This provides comfort and convenience for all.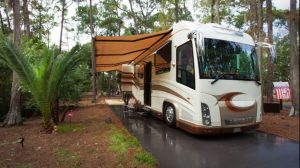 Mobility
Another plus is that, since RVs are mobile, they provide many options. If you are having a reunion at someone's house, a delivered RV rental can add additional space and beds so that more people can attend. With a delivered RV rental, there are so many options of where you can hold your family reunion.  Some popular camping spots include state beaches, national parks, and RV campgrounds. For example, if your family loves the water, you can select from one of many RV rentals that deliver to Pismo Beach.
The most essential component of any successful family reunion is planning ahead. This ensures that you have enough campsites and RVs for your party. With a few emails and links to RV listings plus campground reservations, this year's family reunion is well on its way to becoming a reality.
Ready to book an RV rental for your next family reunion? Click here to search for RV rentals near your destination.