Imagine this: One in four Americans have a close family member they haven't seen in over ten years. Sure, with our busy lives and hectic schedules, it's not always easy to stay in touch with our loved ones. Fortunately, there's a way to bring your relatives together more often—host family reunions at an RV park!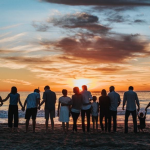 A family get-together is an awesome way to catch up with extended family, strengthen bonds, reflect, and make new memories. And doing it at a campground will make it more fun and guarantee a bigger number of attendees without spending a lot of money.
Instead of renting and driving a motorhome to the campground, just book a delivered and set up RV. It's cheaper, more sustainable, and you don't have to worry about set-up and take-down.
Below, we will walk you through the ins and outs of planning a successful family reunion at the RV park.
Start Planning as Earliest as Possible
Begin planning your family get-together campout at least a year in advance. This way, everyone will have ample time to arrange for time off from work and school. Of course, social media is the best way to reach out to most relatives.
Create a Facebook page, invite all members of your family to join, then let people offer suggestions for dates and venues. Remember; not everyone is active on social media, so also incorporate other forms of communication, such as email, text message, and phone calls.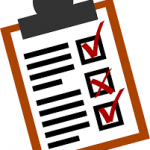 To lift the planning burden off your shoulders, you'll need to elect chairpersons in charge of various departments, such as food, entertainment, sleeping arrangement, finance, communications, and photography. Your job will be to regularly communicate with the chairpersons of each group to ensure everything is on track.
Pick a Campground and Date
The next challenge you'll face in planning a camping family reunion is finding the perfect location. Without doubt, an RV campground ticks all the boxes. It's cheaper than booking a hotel or house for everyone to stay in, it puts you closer to nature, and most have plenty of activities to keep you engaged.
Similarly, an RV campground is a great choice since it caters to people of all camping styles. Those who are unwilling to sleep in a tent can sleep in the comfort of an RV. Some venues even have glamping options such as teepees or yurts, so everyone can choose their preferred sleeping option.
Look for a campground that accepts reservations at least a year in advance, has spacious grounds for tents and vehicles, offers plenty of activities, and is affordable. Even more importantly, it should be centrally located for easy access by the majority of family members.
Schedule an RV Rental and Delivery Early
As you book the campground, start looking for the RV rentals you'll use at the campground. RVs are the perfect middle ground between traditional tent camping and staying in a hotel, so they'll appeal to family members who don't want to sleep on the ground.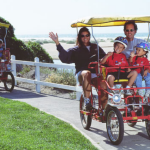 Preferably, book bus-like rigs or fifth-wheels packed with many amenities. Reserve the campers as far in advance as possible. If you wait to book at the last minute, there is a high chance that you will not find any vehicles available. Since everyone will arrive from different directions, a road trip to the campground doesn't make a lot of sense.
Instead, opt for delivered and set up RV rentals. These RVs are dropped off and set up at the campground by the owners, so all you need is to arrive at the RV park and start utilizing their features. Make sure you pick campers that have full kitchens, spacious bathrooms, multiple beds, large awnings, as well as entertainment systems, camp furniture, and grills.
Communicate Constantly and Be Open To Suggestions
Sure, open and constant communication will keep the family on the same page. But on top of good communication, you need to make everyone feel included by listening to the different views. Make sure you ask for suggestions before making decisions, so no one feels left out.
For instance, let people suggest the venue they want to camp in, the best date and length of stay, then agree on the best one. Also, you don't want it to feel like an ideas contest, so take things slow. When you ask for ideas, give people a few days or weeks to respond, so everyone's input is taken into consideration.
Come Up With a Family Camping Budget
Finances are a major factor when planning an RV camping family reunion. You'll want to develop a budget that is fair to everyone. Note that cost is what persuades or dissuades people from attending. So be considerate, and plan something that's budget-friendly for everyone.
Factor in the cost of the RV delivery and set up at the campground, food, extra accommodation, activities, entertainment, and emergencies. Also, consider the cost of renting gear, such as tents and sleeping bags. Next, split the amount equally, and ask all attendees to start contributing a certain amount of money monthly. Use the first amount as a deposit for the venue.
Include a Suggested Packing List
Don't assume everyone in your family has camped before. Some people won't know what to bring. Create a packing list and share it, so everyone knows what to pack. Prepare the list months in advance so everyone can have enough time to buy or rent the items.
Ideally, you'll want everyone to have a sleeping bag, flashlight, toiletries, towels, bug spray, sunscreen, several pairs of clothes, hiking shoes, swimming costume, camp chairs, as well as sanitizer. You might also want to bring board games, portable yard games, or even balls and bikes.
Plan for the Meals
A big part of every reunion is the cooking—and the eating. A delicious meal has the power to put everyone in a good mood. But before you settle on a menu, discuss dietary restrictions, food allergies, and special dietary habits to make sure everyone is accounted for.
Although you can consider a potluck or catering services, the best option is to prepare the meals together. Ideally, the chairperson in charge of food will have already come up with a list of all groceries and equipment and shopped for the items.
Some easy but tasty meals to prepare for large groups include skillet stir fry, pasta salad, grilled burgers or steaks, burrito bars, hot dogs, kebabs, skewers, and spaghetti. Don't forget to pick a campground with group cooking facilities or a pavilion where you can prepare meals.
Consider Everyone's Capabilities When Planning Activities
Don't just rely on the recreational opportunities offered at the campground. Think of other fun and engaging activities for family members of all ages. Some awesome bonding activities for every age and ability include board games, water balloon toss, cooking contests, cornhole, frisbee, nature walks, storytelling over the campfire, and family trivia.
Some more physical but exciting games include hiking, biking, group ball games, egg race, swimming, and water rafting. Downtime is key to a happy family reunion at the campground, so have a flexible schedule and allow people to have lots of breaks to relax or catch up.
Have a Fun and Rewarding Family Reunion at the RV Park
A family reunion at an RV park is a unique chance to nurture relationships, strengthen connections and build fond memories that will last a lifetime. The keys to a successful campground get-together are planning and booking everything early, bringing everyone on board, delegating tasks, and choosing a perfect location.
Of course, you'll also need to pick a comfortable accommodation option. While the kids may enjoy roughing it in the tent, the adults and seniors may appreciate the comfort of sleeping in a recreational vehicle. Book a delivered and set up RV with ample sleeping space, plus kitchen and bathroom facilities.