Fall in San Luis Obispo is a time filled with all sorts of exciting activities and events. This  is what makes San Luis Obispo such an appealing destination for an RV rental vacation. With an RV rental, you can have an RV delivered and set up at a nearby campground and then spend your vacation exploring the many wonderful local sites. Here are some of the top events for you to experience in SLO in the fall.
Thursday Night Farmers' Market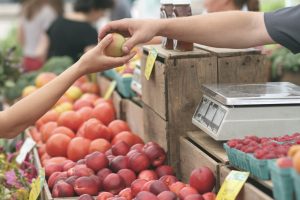 Every Thursday night from 6-9 pm, Higuera Street fills with vendors selling an assortment of goods, food, and produce. Take this opportunity to try some delicious food, purchase fresh, seasonal fruits and vegetables, and experience the vibrancy of Downtown San Luis Obispo.
September is California Wine Month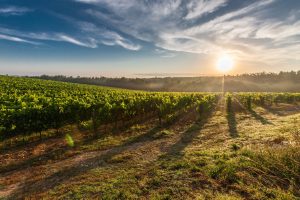 September is recognized as California Wine Month, and what better place to celebrate than on the Central Coast? San Luis Obispo is home to many amazing wineries for you to visit, allowing you to celebrate this month by touring different vineyards and attending wine tastings.
Avila Valley Barn
Avila Valley Barn is a go-to destination for fresh produce and delicious treats. Here, they sell everything from fruits and vegetables, to honey, to homemade baked goods. In addition to the market and the ice cream shop, visitors get to enjoy a petting zoo, U-Pick produce, and hayrides.
Visit a Pumpkin Patch
What is a more festive fall activity than taking a trip to a pumpkin patch? San Luis Obispo has a few local pumpkin patches, such as Brookshire Farms and SLO Creek Farms, where you can pick up some pumpkins for carving or decorating.
Pismo State Beach Monarch Butterfly Grove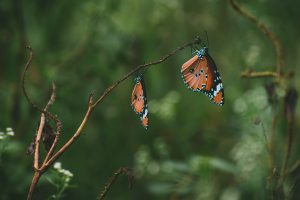 Fall is the beginning of butterfly season in SLO. Every year, thousands of Monarch butterflies migrate to Pismo Beach between October and February seeking warmth during the cold months. If you're in SLO during this time, you won't want to miss this spectacular sight.
Dogtoberfest in Atascadero
Dogtoberfest, which takes place in Sunken Garden in downtown Atascadero, involves a wiener dog race as well as a separate small dog race. Proceeds from the races go to Heilmann Dog Park. Spectators also get to enjoy a pet costume contest, which takes place once the dog races are done. One of the best parts of this event is its unpredictable nature, as you never know what the dogs might do.
Cambria Scarecrow Festival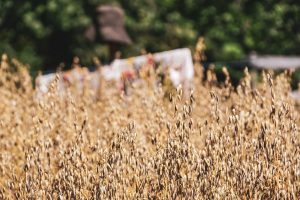 The Cambria Scarecrow Festival is an opportunity for locals to create and display unique scarecrows throughout the town of Cambria. What started years ago with just a few scarecrows has now grown into hundreds of scarecrows each year. Anyone visiting Cambria during the festival will find themselves face to face with some truly one of a kind scarecrows.
Morro Bay Harbor Festival
The Morro Bay Harbor Festival  is a three-day festival that will take place on the Embarcadero in Morro Bay. The festival starts with a concert on Friday evening. Following that, Saturday and Sunday are filled with music, drinks, an opportunity to buy freshly caught fish, and fun!
Apple Picking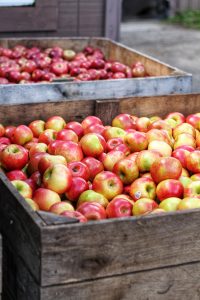 Apple picking is a staple fall activity. There are several places that you can pick delicious, fresh apple in SLO, including SLO Creek Farmsand Gopher Glen Organic Apple Farm.
There is no end to the fun that an autumn trip to San Luis Obispo offers. An RV rental allows you to take day trips to all these must-see sites and then have a home base to return to at night. Check out the RVPlusYou website for information about booking an RV in the San Luis Obispo area.