As for destinations; I always recommend multiple listings. Why? Search engines employ bots to crawl the trillions of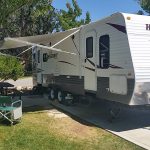 pages on the internet and determine what that page is all about. If you want them to know what your listing page is all about, and you should, then this means means each listing is a location.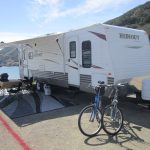 The h1 header that the bots look for on each page is the title on your RVPlusYou listing page, and h2 is the first two sentences of the description. They already know that the website is about RV rentals delivered, but what about your page? You're giving them the location; where you will "deliver" your "RV rental" to "Las Vegas Speedway".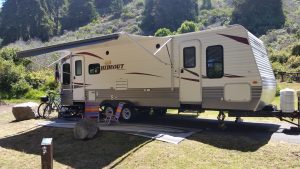 Same RV, but since the owner will deliver to multiple locations near them, the RV owners list at different destinations that are popular with RV renters. Each listing becomes a destination and to the search engine bots, your listing becomes very relevant to a renter searching "RV Rental delivered to Plaskett Creek".
So, to set up Vegas Speedway for example:
Login and click on 'list your RV' – Go through the process

Tip – Keep your photos in a folder so you can highlight, drag and drop for upload. Keep content in a word doc so you can cut and paste.

To 'edit address', use the 'pinpoint on a map' feature:

Click 'your RV's' from dashboard
Click 'manage RV's'
Click 'address and description' section

For title: Make sure you use the keywords that renters use: "RV Rental Las Vegas" (What it is and where it is: Bots will define and feed that to search results when anyone anywhere types that in)
For first few sentences: Describe what it is again: "RV rental delivered to Las Vegas Speedway campsite. I will deliver my 30 foot travel trailer to your site and include 2 camp chairs, one table, and my generator". This reinforces what the bots have defined.
Next: Go to 'edit address' – Bottom of page near map. Click edit address and then 'pinpoint on a map'

Tip – Place the pinpoint on a road near campground you are listing. Make sure to use the location on the road with best view. Google will pull that location from Streetview. That becomes your listing's "Destination View".
Again, same listing, different destination!
Do this for each location where you will deliver so the search engine bots will find you and define you.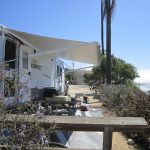 What's in our future? We're developing a location module with over 16,000 camp locations in the US. Renters will be able to search by location (as they do now) but when they do, rather than finding RV rentals for each location they enter, they will pull up the info on the campground (left side), while on the right side they will see photos of RV's/owners who will deliver to the destination that they have entered.
When this is done, RV owners on our website will be able to choose a delivery area (X mile diameter) which will include all of those campground and RV park locations. RV Owners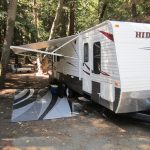 then add/delete from the campground list depending on where they will and won't deliver to; details such as (no RV camping, Your trailer is too big, you don't like that destination, whatever… you choose your spots). We'll have the SEO on our site designed such that your one RV listing can serve the area you choose and/or campground(s) that you choose.
Want to take the ride with us? Join us now as an early adopter of our site. Help us design the best RV rental by owner website in the world!