With thousands of people expected to flee the Texas coast line, the question becomes; where to go?
Harvey is expected to produce as much as 15 to 30 inches of rainfall and isolated maximum amounts of 40 inches over the middle and upper Texas coast through next Wednesday, August 30. Thousands of homes may be flooded during this event.
Rainfall of this magnitude will cause catastrophic and life-threatening flooding, so the question becomes how to accommodate the many families who will flee the hurricane to avoid the danger and subsequent flooding.
Disaster relief will be needed and the government isn't the only solution.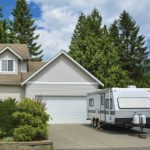 One solution may be RV Rentals by owner. There are over 9 million RV's in North America sitting idle in storage facilities, side yards, and other private locations. There are hundreds of thousands of RV's stored throughout Texas. Why not prepare these units to be used for emergencies?
When it's time for folks to go back home, RV's can go back into storage as driveway show pieces, or RV owners can put them to work and earn extra income by sharing. . They are mobile vacation rentals, and disaster relief accommodations.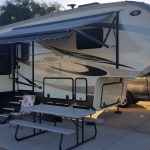 Most people who own RV's don't have time to rent their RV but many do. Surveys show one in ten RV owners  want to earn extra income.  Why not put that asset to work now to help those who need temporary accommodations due to hurricane Harvey, and in the future by sharing it with others. There are millions of people who either need a place to live temporarily, or simply want a comfortable vacation rental delivered to the mountains, rivers, or beaches for the weekend.
Visit our knowledge base and learn more about how to earn extra income with your own RV or by becoming an RV Vacation Rental Manager for other RV owners.