,If you're looking for the top campgrounds to visit, any time of year, look no further than California's Central Coast. It's vacation paradise brimming with fun activities and set in the best weather any season can dish out.
So, you own an RV and you want to know where you can go and be in the middle of all the fun. Whether you're looking for your next weekend getaway, a great destination to hold a family reunion, or you're shopping for a full blown family vacation, look no further than California's Central Coast, just North of Santa Barbara.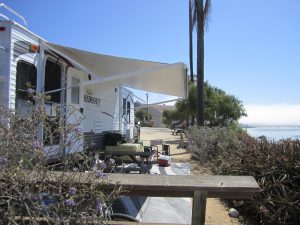 The weather is absolutely incredible all year round so other than scheduling around a major storm, you can't get it wrong. The weather is unbeatable so you'll be in the right place at the right time. You simply need to work it into your schedule, then make reservations.
What is also amazing, is that the Central Coast is home to thousands of RV owners, many of whom are willing to share their RV with you. So, whether you own an RV or not, you can still experience RV camping with friends and family who may or many not own an RV. Our website, RVPlusYou.com provides delivered RV rentals, right to your campsite, already set up and ready upon your arrival, and at a very affordable price. Check these RV rentals out.
Central Coast Attractions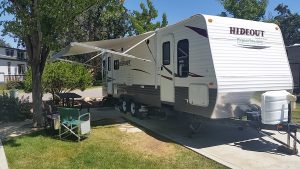 Before we get started on which RV park or Campground you want to visit, a quick review of the Central Coast. San Luis Obispo county hosts some of the coolest little beach towns in California. Starting in the North County, Paso Robles is the definition of 'California wine country' and it rivals all of the competition, including Napa/Sonoma. Well, in everything except high wine tasting fees. You'll find very reasonable prices on tastings fees and the wine.
One of our favorite wineries is Frateli Perata, a small family-owned dry farmed vineyard that produces about 2,500 cases a year. All of their wine is distributed through their club.  If you want to bring a bottle home, you'll have to visit their tasting room off of Hwy 46 West.
Cambria and San Simeon are a favorite destination for tourists worldwide. Both are quaint seaside villages that attract beach lovers, foodies, and hikers alike. One of the really cool attractions is the elephant seal refuge just North of San Simeon on Hwy 1, a must see destination.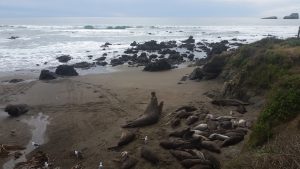 Moving down the cost on highway 1 to Cayucos, Morro Bay, and Los Osos, you'll find little towns that time simply forgot. Add these towns to your bucket list if you love quaint shops, mom and pop restaurants, or bay side dining. If you make it in time for lunch, try the Bayside Cafe. They know exactly what they're doing.
San Luis Obispo
As you reach San Luis Obispo, home of California Polytechnic University, you'll discover absolute magic. SLO is dubbed the "happiest town in America", and sports an average 67 degree climate,. You'll know why as you stroll the shops and restaurants of Higuera street in downtown "SLO". You won't find better Cioppino than the award winning family recipe at Ciopinot Seafood Grille. Great seafood dishes, and an amazing selection of Pinot Noir wine is what you'll find at this popular dinner house.
In the coastal valley, SLO is protected by surrounding mountains and Edna Valley is busy producing some of the best Chardonnay and Pinot Noir anywhere. Hwy 1 connects to the 101 freeway and guides you back down toward the coastline, passing Avila Beach, Shell Beach, and Pismo Beach. There doesn't seem to be a bad view anywhere.
The truth is, you'll have an amazing time anywhere you cam in San Luis Obispo County. And because we're campers, we're going to share our top choices, (in no particular order).
Port San Luis Harbor Campground, Avila Beach, CA