Dispersed camping refers to camping outside of a designated campsite. This is something that you can do for free on some public land. Renting an RV for dispersed camping is a wonderful way to experience the great outdoors. A delivered RV rental offers all of the convenient amenities of an RV without the hassle of towing or driving the vehicle. All you have to do is choose your location and show up. The rest is taken care of for you. Fortunately, RVPlusYou offers RV rentals in many locations that are near dispersed camping destinations!
Joshua tree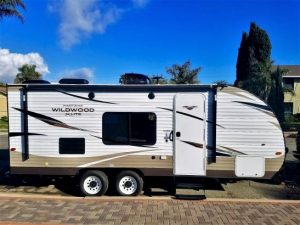 Joshua Tree is a popular camping spot for RV renters. What some people may not know is that you can actually set up your RV outside of the main grounds for free. Visitors are allowed to camp on the Bureau of Land Management (BLM) land that is located just outside the park. The rule is that you must remain within 300 feet of the road.
---
Ocotillo Wells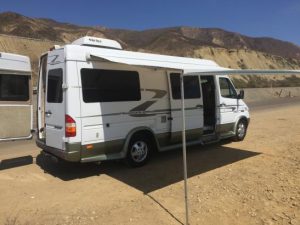 Ocotillo Wells is a State Vehicular Recreational Area near San Diego that allows off-roading and dispersed camping. Camping is permitted almost anywhere on this land, with the exception of a few off-limit locations.
---
Superstition Mountain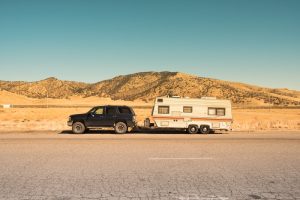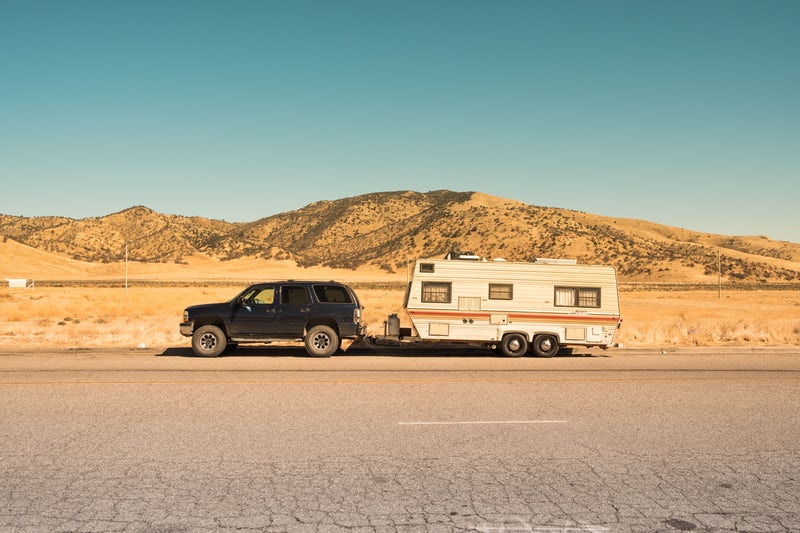 Superstition Mountain is a part of Imperial County, near El Centro. Visitors are welcome to camp as well as go off-roading on this land. Many people like these grounds because of the more challenging terrain. One thing to remain aware of is that this land is also a military use practice bombing area, meaning that you must take caution when choosing your campsite and where you are going to ride.
---
Lake Tahoe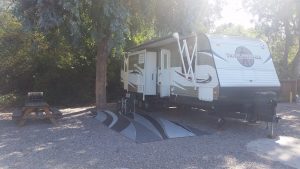 In addition to a full-service campground, Tahoe also offers off the grid wilderness camping. The Lake Tahoe Basin Management Unit allows free camping in the Desolation, Granite Chief, and Mt. Rose wilderness areas. Campers need permits in order to enter Desolation Wilderness, but not Granite Chief or Mt. Rose. Keep in mind that dispersed camping is not permitted in the Lake Tahoe Basin.
---
Mt. Hood National Forest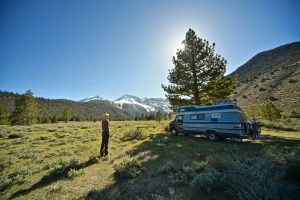 Dispersed Camping is allowed in some parts of Mt. Hood National Park in Oregon. The US Forest Service's website has further information about where you can camp in this area.
---
Tips for Dispersed Camping
Dispersed camping is different from camping at an established campground in many ways. It is important to come prepared so that you avoid any unexpected situations. Here are some tips and things to remember:

Bring everything you need.
You don't know where the nearest store will be. Making a packing list is one of the best ways to ensure that you don't forget anything important.
There are no bathrooms or water.
When you are dispersed camping, you don't have access to the amenities that established campgrounds offer. This means there are no bathrooms and no clean water supply.
As far as the bathroom situation, remember to pack biodegradable toilet paper for camping. If you are near a water source, you will need a water filter or purification tablets. If you aren't camping near any water, then you will need several jugs of clean drinking water.
There are no dump stations.
Remember that there are also no RV dump stations. Plan accordingly.
Pick up your trash
Strive to leave the grounds as clean as, or cleaner, than they were when you arrived.
Respect the Rules
Different grounds have different rules. For example, some dispersed campsites allow campfires while others do not. It is crucial that you find out what regulations apply to your dispersed camping destination and follow them at all times.
Find out if you need a permit.
Some locations require visitors to get a permit before entering. To find out what steps you need to take to prepare for your trip, you can get in contact with the local authorities in that area.