Who doesn't like saving money on vacation? Believe it or not, there are many places that you can camp in your RV for free. If you are looking to save some cash on your RV trip, it just comes down to knowing how to look for the right sites.
Dispersed Camping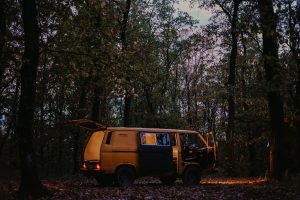 Dispersed camping refers to camping outside of an established campground. This is something you can do for free on public lands, such as Bureau of Land Management (BLM) areas, National Forests, National Grasslands, and Wildlife Management Areas (WMA). Although dispersed camping requires a bit more effort, the experience of camping in a beautiful secluded area is fun and worth it. You can find sites that allow you to camp in your RV for free in many locations, such as in Joshua Tree, California.
---
Keep in mind that rules differ depending on the location you choose. To find out where this public land is located and whether or not you can camp there, look up the organization and state you want to go to. Additionally, talking to officials in the area, such as rangers or local police, is the best way to get the information you need. Finally, always watch out for "no camping" signs and remain respectful of the rules wherever you go.
Another pro tip is to make sure that you arrive during daylight, as you don't want to find yourself in an unfamiliar area searching for a campsite in the dark.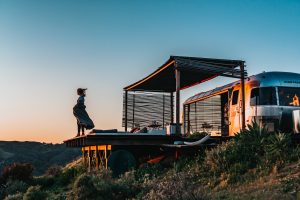 These websites can help you locate free campsites:
Free RV Parking
If you are looking for a place to park your RV overnight, there are some parking lots that allow free parking. Here are a few suggestions of places you can check for free parking:
Walmart
Rest stops
Truck stops
Fairgrounds
Cemeteries
Churches
Parks
Cracker Barrel
Cabela's
Just call ahead and ask if it is ok to park overnight.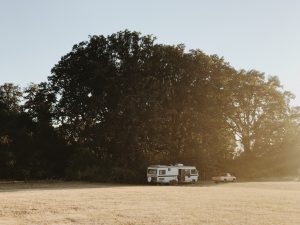 Finding the best free RV camping spots is all about experimentation. Check out our friends at 'Your RV Lifestyle' for some great tips on how to find free camping. It takes some time to seek out different areas and find out which ones you like best. Having a map is useful for finding these campsites. Once you find the location that's right for you, you'll be happy you did!