Ready your RVs this Season
Spring Break is finally here! Time to take some time off to have fun and relax.
With so many different campgrounds, we are here to give a breakdown of what are the best RV Parks for Spring Break in California.
This is the best season to go out and enjoy the outdoors with your friends and family. From dune riding to glamping to the beach, we have recommended campgrounds of a wide variety for you to find out more.
Which RV Parks are Best for Spring Break?
1. Glamis Flats (Dune Buggy)
Glamis Flats Campground is one of the most popular campgrounds in the Imperial Sand Dunes. Located in the southeast region of California near the small town of Glamis, lies the largest mass of sand dunes in the state. This makes it perfect for those that love OHV riding, dirt bikes, and dune buggies.
That being said there is the North Algodones Dunes Wilderness which offers visitors a chance to explore the wilderness on foot or on horseback as all vehicles are not allowed in this area. In addition, if you are looking for an exhilarating experience riding the sand dunes all day, look no further than Glamis Flats Campgrounds.
Note: Day-long OHV riding along the sand dunes nearby can be disruptive. Therefore, this is not for those seeking a calm and peaceful camping experience.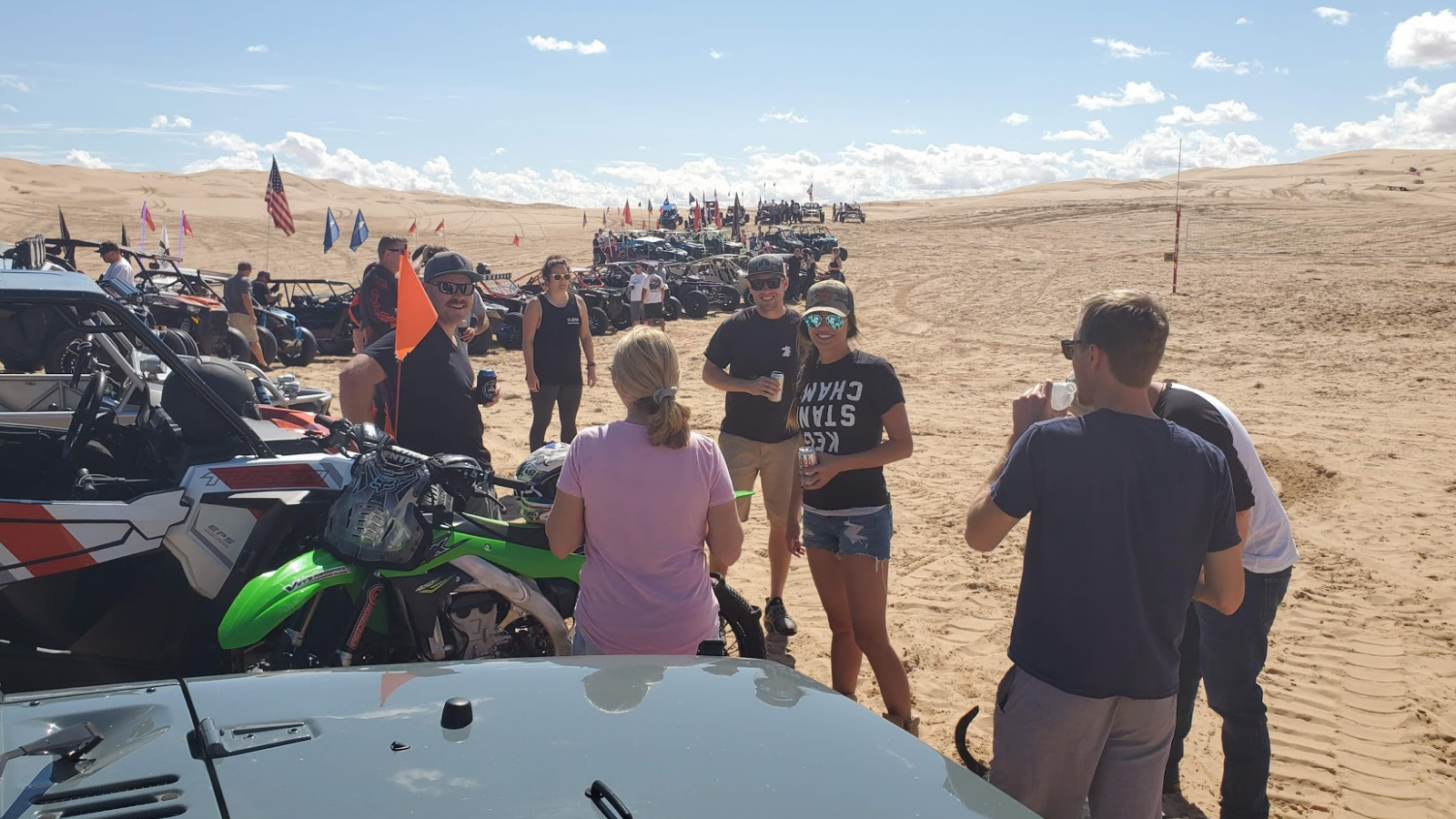 2. Flying Flags RV Resort & Campgrounds (Glamping)
Flying Flags RV Resort & Campgrounds is one of the best glamping grounds in the state.
Situated in Buellton, Flying Flags RV Resort & Campgrounds provides a wide range of amenities so you can be sure you would be having a comfortable and entertaining time.
Looking for a quick and easy way to satisfy your hunger? Look no further than Campfire Cafe. This on-site cafe offers online ordering and scheduling pickup outside the restaurant for your convenience and safety.
Unwind and enjoy the outdoors at Sideway Lounge which serves local wine and craft cocktails. The resort offers other fun activities for the whole family like going to the pool or the playground with an area to play bocce or horseshoes. After that, post a whole day of activities, you can relax by chilling in the hot tub with your friends and family.
If you are looking for an RV camping experience in comfort, check out Fly Flags RV Resort & Campgrounds.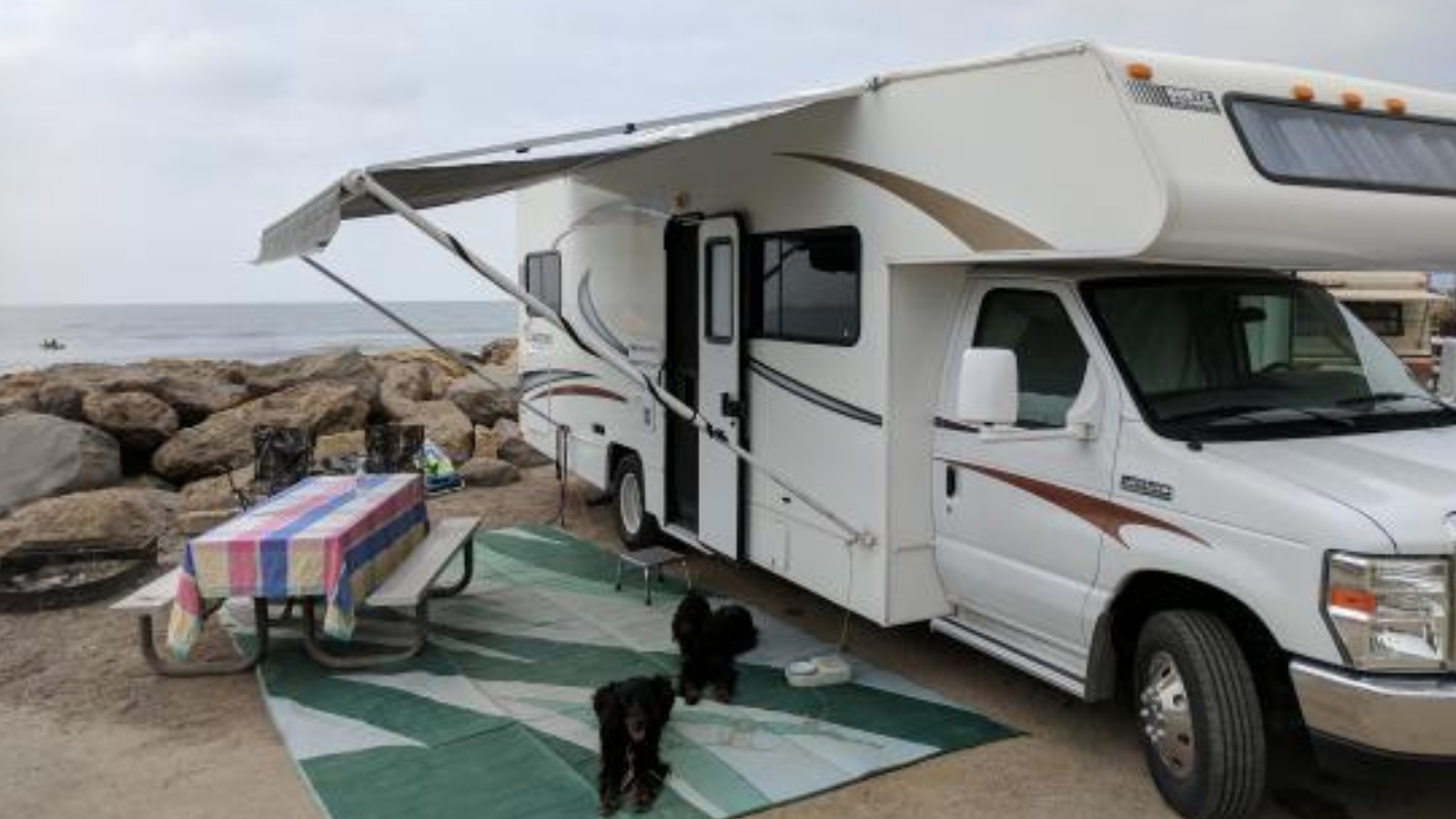 Image source: https://rvplusyou.com/rv-rental/USA/CA/Solvang/perfect-sized-family-rv-rental-on-the-central-coast?sl=USA/CA/Buellton/Avenue-Of-The-Flags/Flying-Flags-RV-Resort- 
3. Pismo Coast Village RV Resort
Pismo Coast Village RV Resort nestled on the beautiful Pismo Beach is the perfect beachside RV campground. Located between San Francisco and Los Angeles, Pismo Coast Village RV Resort has many activities for you in its vicinity.
Head over to the central coast for a stroll along the white beaches or along the boardwalk adjacent to the pier whilst taking in the beach sunset. Have an exhilarating time with bodyboarding and surfing, or have a laid-back time fishing by the coast, golfing, or horseback riding.
Want a more relaxing switch-up of activities? Take a gander around this nearby shopping locale where you can find apparel stores, surf shops, gift shops, and more. In addition, your favourite brand-name apparel, the Pismo Beach Premium Outlets is just a short drive away.
Pismo Coast Village is near over 20 wineries which you can visit and participate in wine tasting tours.
Above all, head on over to Pismo Coast Village RV Resort and take in the coastal beauty and discover a unique RV camping experience.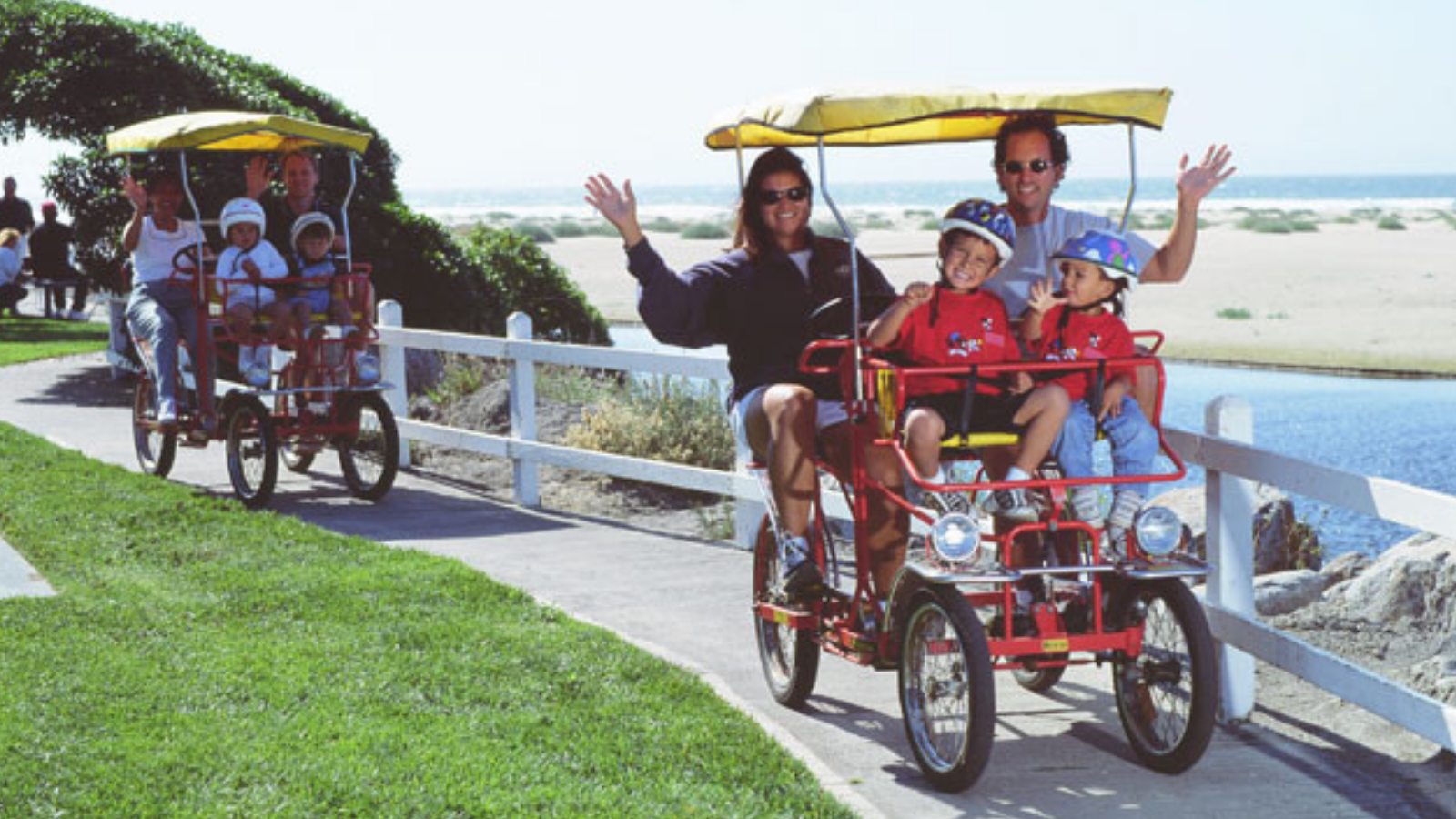 Image Source: https://rvplusyou.com/kb/campground/pismo-coast-village-rv-resort/ 
4. Oceano Dunes SVRA
Oceano Dunes is recognized by many as the most extensive coastal dunes that still remain in California.
This offers OHV and other "street legal" vehicle riders such as jeeps and truck riders a different dune scenery. The dunes offer horseback riding and hiking trails as well if you are not part of the dune riding fair.
Situated in the coastal area, visitors can try out various aquatic activities like fishing, scuba diving, snorkelling, surfing, windsurfing, boating, and more.
Located in the North is Pismo Beach, where you can head up to experience the activities and amenities offered there as well. Unlike Pismo Coast Village RV Resort, you can camp on the beach and in the open dune area which provides a lodging experience closer to nature.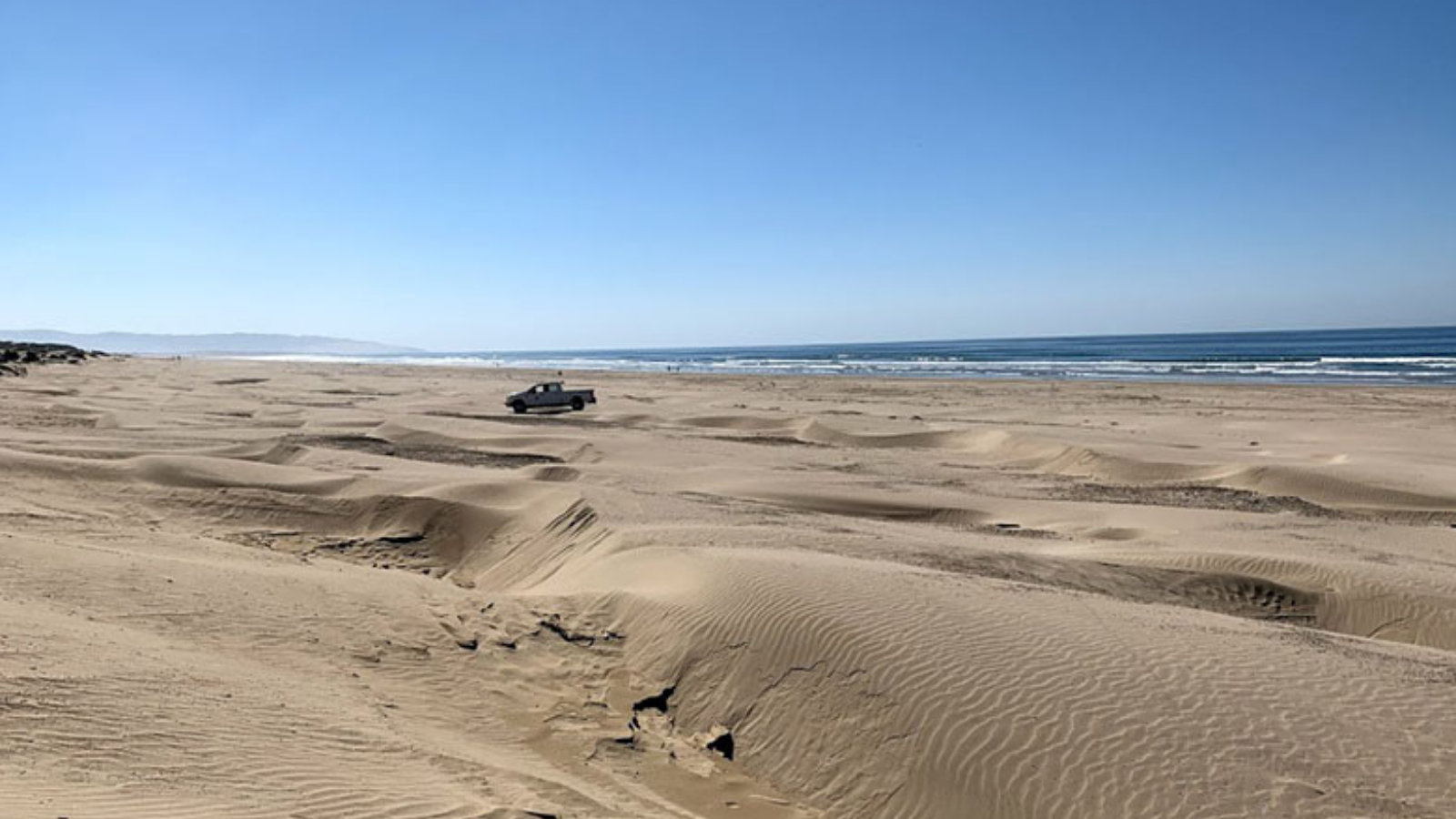 Image Source: https://ohv.parks.ca.gov/?page_id=1207 
5. Yosemite Valley Campgrounds
Yosemite National Park is 1,200 square miles where you can find grand meadows, deep valleys, and vast wilderness. First protected in 1864, Yosemite National Park has over 750 miles of trails to explore today.
One of the best activities to do at Yosemite National Park would be visiting the different areas along the trail. The trail starts from Yosemite Valley to Wawona and Mariposa Grove of Giant Sequoias to Tuolumne Meadows. Yosemite offers informative and inspiring walks or talks as well if you need some guidance exploring the park or wanting to satisfy your curiosity about the park. After that, you can participate in nature, history programs, or photography walks to learn and take in the beauty and tranquillity of the High Sierra.
If you want a more comfortable experience exploring this gorgeous national park, Yosemite Hospitality offers year-round bus tours such as the Valley Floor Tour and Tuolumne Meadows Tour. These tours can span for two-hours or all-day.
In addition, the Yosemite Valley Campgrounds located at the Yosemite Valley region of the park is a great campground if you are looking to explore the national park. Not only does it have the basic amenities for your RV camping needs, but the various tours and programs also commonly start off in the Yosemite Valley area as well.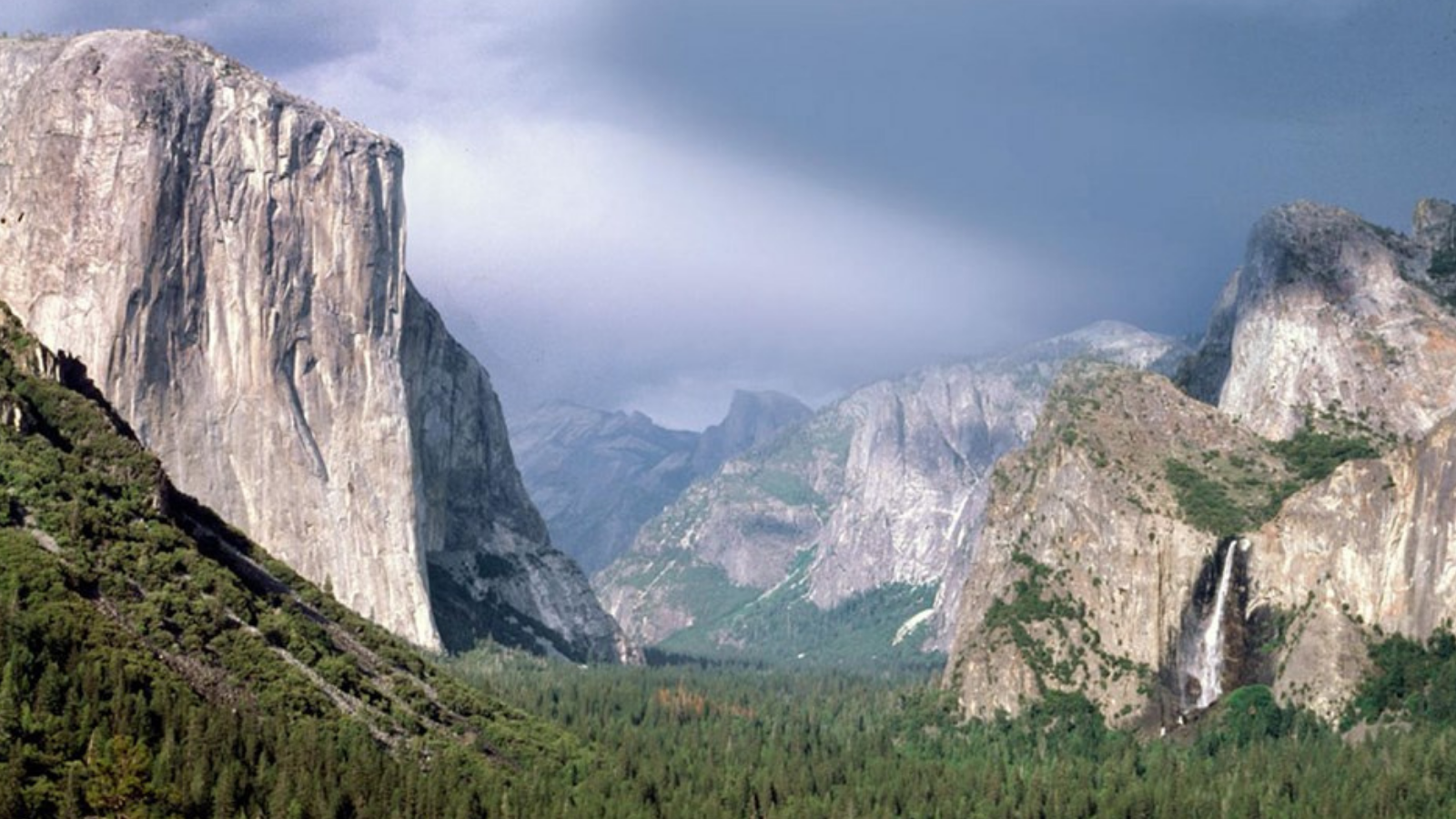 Image Source: https://www.nps.gov/yose/planyourvisit/placestogo.htm 
Have a Blast in California Today
After exploring all the CA RV parks, we hope that you have found one that is right for you. California is probably one of the most popular states for RV camping as there are so many activities and beautiful scenery to enjoy. From riding the sand dunes to surfing, to shopping and chilling in the comfort of your RV. Above all, we are sure you will have an exceptional time at any of these with your loved ones.