One of the megatrends over the last five years is sustainability. Can we live more sustainably without sacrificing comfort and quality of life?
The way we travel and spend our leisure time has dramatically changed across the globe due to the pandemic. Now, more than ever, vacationing inside of America has become the norm. 
In this article, we will look at 5 ways you can enjoy the outdoors in a fun, healthy, and more sustainable way. 
Rent an RV delivered
Did you know that there is a way for you to get the full RV and camping experience without having to buy an RV, rent and drive an RV, or without the need to tow anything? 
Rent an RV delivered is an amazing and sustainable way to go camping, without the high cost of owning an RV. As a bonus, it eliminates the stress of driving or towing a big box. 
The concept of renting an RV delivered is as simple as it is genius. The owner of the RV/camper will drive it to the agreed destination, set it up, and prepare it for you. All you have to do is show up and enjoy.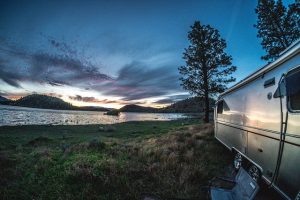 If you are a large family or friends group, you can simply have several RV's delivered to the same place! Brilliant, right? 
Our website allows you to rent one of the thousands of idle campers and RV's around the country for your next camping trip. It is a win-win. You get the experience, while the owner gets to rent out his camper. 
When it comes to RVing, RV delivered is the most sustainable and hassle-free way to do it.   
And least not forget all the amazing places you can explore with an RV delivered, over something like an Airbnb house rental. 
If you care about living a sustainable life and love RV'ing, camping, and the outdoors, there is no better and more sustainable way to do it than to use already existing resources, such as a delivered RV rental. You can find a delivered RV rental here.
Go hiking
Hiking and backpacking have exploded as leisure time activities during the pandemic. What better way to travel, beat the crowds, and be at safe distance from other people than out in the backcountry? 
Hiking is a very sustainable activity as it does not do a lot of damage the nature. However, you should stay on the path to minimize the impact. If you are a beginner hiker you should read up on some basics of hiking, and make sure you have the appropriate outfits such as hiking boots, wicking underwear/shirts (wool), and safety equipment (read about the 10 hiking essentials here).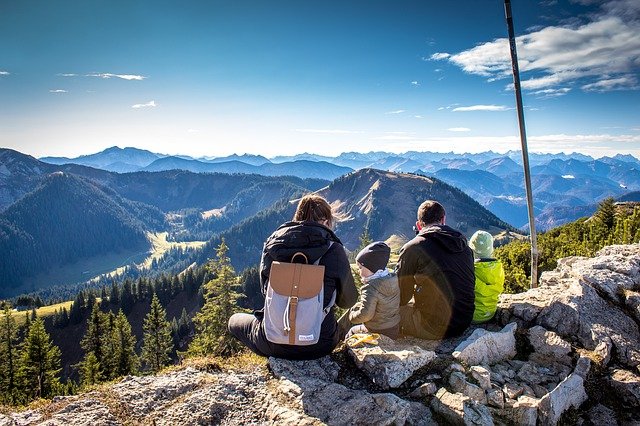 Once you are out on the trails, don't forget the principles of "leave no trace". In short, bring back everything! And in case you wonder, yes, that includes absolutely everything, including poop (It is a thing, really). 
Go climbing
Climbing is another activity that has exploded in popularity the last two years or even longer. In addition, climbing, or bouldering as it is called, was an Olympic sport for the first time in Tokyo 2020 (which was postponed to 2021 due to the pandemic). 
Bouldering and climbing is a healthy and fun way to spend time with your family and friends in the outdoors. And it is easily combined with RVing and camping. Why not have an RV delivered close by the popular bouldering spots and hiking trails? 
But how can you be a sustainable climber? The use of chalk is, unfortunately, one of the drawbacks of the rise of climbing as a sport. It is very easy to see the climbing spots or bouldering rocks due to their "chalk marks". This is not only ugly, but it is also damaging to nature. 
To be a more sustainable climber, use liquid chalk instead of the traditional chalk powders. It does not stick to the rock and leave a trace as the powder does.  
Why don't you try out bouldering on your next RV adventure? Find great campers all over the country on our website
Travel outside peak season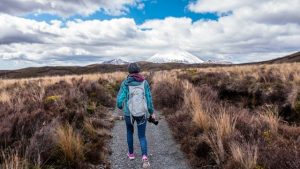 For those families who want to be both smart financially, and sustainable at the same time, we advise you to travel outside of the peak season. 
During the high season, the rates are higher, the inventory of RVs is lower, as well as the backcountry is crowded. This means increased pressure on nature itself, as well as extra disturbances on the wildlife. 
Therefore, the sustainable traveler will go when the damage to nature, and the disturbance of the wildlife is minimal. 
What better way to save money and be sustainable at the same time than go off-season and enjoy RVing with a rented and delivered RV right to the perfect spot? 
Rent or buy second-hand equipment
A great way to be sustainable in all aspects of your life is to think about recycling and re-use. 
There are so many amazing things you can buy second-hand off sites like Craigslist. Outdoor gear such as hiking clothes, gear, camping equipment, tents, etc can be very expensive. 
Why not buy second-hand, minimize waste, and save on great equipment?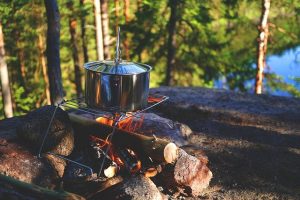 A lot of outdoor gear is built rugged and to be used under hard conditions. Therefore you can find clothes and gear which hardly shows sign of usage for a solid discount compared to new. 
Going down the second-hand route for hiking gear, climbing gear, camping equipment, etc is a great way to say "I care about nature and want to minimize my waste footprint". 
If you want to be even more sustainable, or you are not sure you need a full set of hiking or camping gear, you can rent it affordably from a service like OutdoorsGeek. They are based in Denver, but ship all over the country! 
Final thoughts
There are many ways we can become more sustainable without sacrificing quality or experiences. A little goes a long way, and if we all do our part, we can leave the planet a great place to be for future generations too. 
I hope you found some inspiration in this article because the alternative can be bleak. Just look at this shocking article created by Outforia, which illustrates how things may look like in a few years if we do not take sustainability seriously.