"Think outside the box." – – That's the advice given these days to everyone not only in the business world, but also In their personal lives. So why not have an RV rental delivered to your wedding venue? There's no longer a need to do what everyone else is doing – be original and solve potential problems ahead of time.
Delivered RVs
Renting an RV and having it delivered to your wedding venue is certainly thinking outside the box. In fact, there's no need to stop at one delivered RV. Once you've established how many guests are going to attend your wedding, you can rent enough RVs for them all – and because they are delivered RVs you don't have to worry about driving them to your venue wherever that might be. The owner of the RV drives it to the location specified and sets it up for you so there's nothing to do on your part but enjoy its climate-controlled convenience.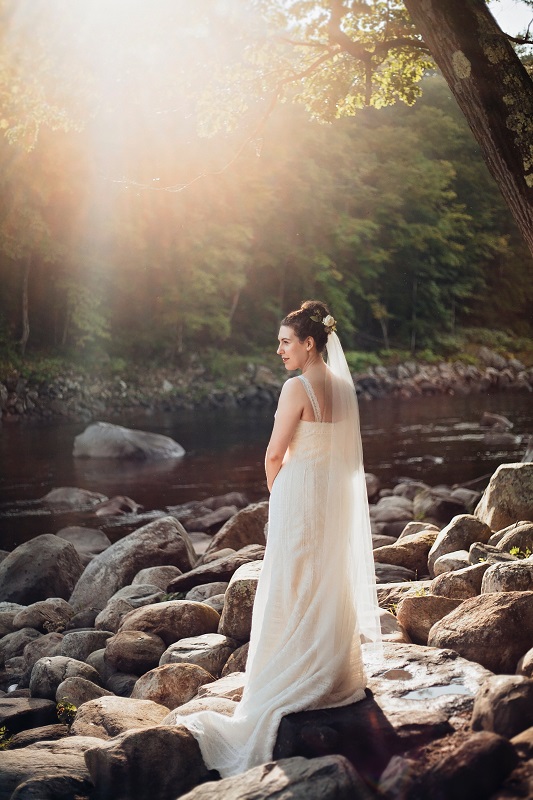 Wedding Venues
Small, intimate weddings with just a few friends.
Large, goes-like-clockwork weddings with hundreds of guests.
Any wedding venue can benefit from a delivered RV or two – even one with hundreds of guests!
Why?
With a small, intimate wedding in a rustic vineyard or ranch setting, for example, all of the guests can stay in their own luxurious RV and be just a step away from glorious scenery. They then can return to their own "hotel on wheels" for meals, bathing and relaxing.
If a wedding is to have hundreds of guests, that will be a stressful scene and having a luxury RV or two in which to disappear for a while to relax and collect oneself is something to think about.
Uses for a Delivered RV
Here are just a few suggestions for how a delivered RV can be used to heighten the enjoyment or the relaxation of a wedding, regardless of the venue.
Comfort stations and prep area, staging before walk
If you're holding your wedding in a rustic setting, you're going to need a place for the bride to apply or re-apply makeup, or for her and her bridesmaids to gather and chill out a bit before the walk down the aisle.
Groom and Groomsmen Relaxation
The cliché is that it's always the bride who is always nervous and need of support from her maid of honor and ladies in waiting, but the groom and his entourage need to be able to relax as well. A luxury RV complete with big screen TV and comfortable chairs and a little pre-wedding snacks is just the ticket.
VIP area
The parents of the bride and the parents of the groom are VIPs, as is the person who is going to perform the ceremony and the photographer or videographer who is going to record it for posterity. Provide them their own private place to relax with a luxurious and spacious delivered RV with all the mod cons to hand.
Overnight accommodations at rural ranch settings
Some locations with beautiful scenery are rather remote – no hotels for miles. Solution? Rent an RV or two or three for your guests to share and stay overnight.  Luxury RVs have all the modern conveniences, plenty of sleeping space, big screen TVs, cooking areas, a fridge that can be stocked with all sorts of food – everything a wedding party needs.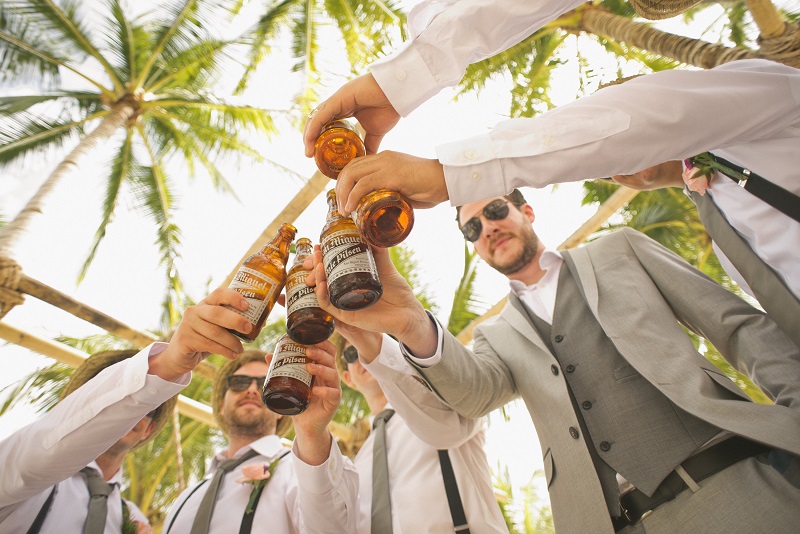 Sleep it off accommodations to reduce drinking and driving
Some people get a bit tipsy at a wedding reception, and why not?
But you don't want those people to be driving afterwards!
The perfect solution is to say, "Time to relax in your own luxury RV."
In summary, the delivered RV can play a lot of roles at a wedding, and increase the enjoyment for everyone considered.
Look into a delivered RV rental today.