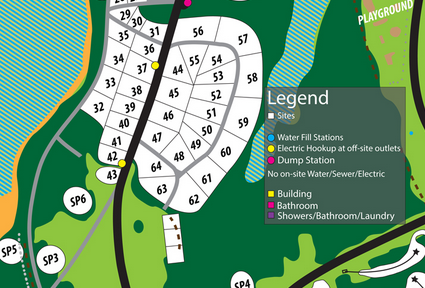 ---
Thomas Point Beach and Campground has been in business since 1956. It's located in the Mid-Coast Region of Maine, conveniently close to Route 1 and downtown Brunswick, but with the seclusion that nature campers desire.
It's also a great place for a delivered RV. With a delivered RV, the owner of the RV drives it to the campground, hooks it up, and has everything ready for you and your family or friends when you arrive. Once your vacation is over, you don't need to do anything but head for home.
There are over 100 camping sites scattered across the three parks that make up Thomas Point Beach and Campground.
Amenities
Thomas Point Beach and Campground offers 20 amp hookups, but no water or sewer hookup. Each site is equipped with a picnic table and fireplace or fire ring. There's a central dump station. There's plenty of play areas for volleyball and softball, as well as a private beach.

Surroundings
Drive into Brunswick and check out the Pejepscot Historical Society and the Pejepscot Museum. The Androscoggin Pedestrian Swinging Bridge is a pedestrian bridge built in 1892. Art lovers will enjoy the Bowdoin College Museum of Art, and there's also the Peary-MacMillan Arctic Museum and the Maine States Music Theatre.
If you would like an RV rental delivered to your campsite, simply click the button to search RV rental options.
Thomas Point Beach and Campground
29 Meadow Road
Brunswick, ME, 04011
Reservations:
Call: (207) 725-6009