Everyone needs some inspiration when it comes to deciding on a vacation. Where will you go? What do you want to see? What kind of experience are you looking for?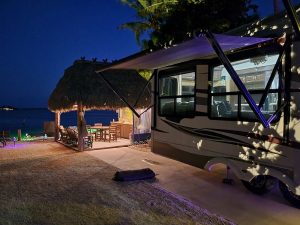 When it comes to RV camping, there is no better way to be inspired than to simply check out some cool photos of RV camping destinations. Take a look at the photos in this 2021 gallery of destinations from San Diego, California to Key West, Florida. Click on the information icon to find exact location, where photo was taken.
Not every location has an RV rental available for delivery, but many do and when it comes to inspiration, it's personal. Where you go has a lot to where you live and who you want to travel with, so talk it over with friends and family. Share this story on Facebook or Instagram and get the conversation rolling.
There are literally tens of thousands of unique RV camping destinations in the United States alone.  Some are remote locations with no one around, and some are in the city with restaurants and recreational activities within walking distance. No matter where you go, you're glamping in comfort and enjoying the outdoors.
So go ahead and do some dreaming! Then, do some planning, and when you're ready…. do some booking. Your trip will become a reality before you know it!
---