The Sunshine State is one of the top travel destinations in the world, not to mention best RV camping states in the country. Here,  you can spend your days soaking in the sun, eating fresh seafood, and enjoying the local sites. If you are looking for inspiration for your trip to Florida, the following are ideas for things to do and see and places to visit. 
Henderson Beach State Park
Henderson Beach State Park is known for thirty-foot white sand dunes and emerald Gulf waters, as well as fishing, nature trails, and camping. This protected land, named after its previous owners, was set aside to preserve Destin's last coastal scrub area. This is a great area for camping, spending time outside, and hosting special events, such as family reunions.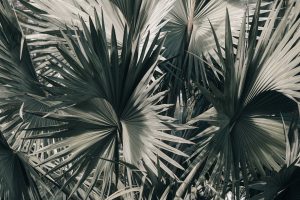 Florida 
Historic 
Capitol Museum
Florida's Historic Capitol in Tallahassee represents Florida's state government. The Florida Historic Capitol Museum serves to preserve Florida's history with photos, recordings, and audiovisual displays of impactful figures and events. The museum has over 250 artifacts and 21 rooms to teach visitors about Florida's government. Anyone interested in the state's history as well as in architecture will want to check out this site.  
If you need a place to stay in Tallahassee, the museum is only 7 miles away from Bayhead Mobile Home Park, which has spots for vacationing RVers. Tallahassee RV Park and Big Oak RV Park are also lodging options in this area.
Spirit of the Road Rally
The Spirit of the Road Rally takes place at Suwannee Music Park in Live Oak, Florida. The rally is hosted by RVVillage, a free website that helps RVers connect with one another. However, you do not have to be a member to attend. This event includes Master Classes, vendor booths, and opportunities to build relationships with fellow RVers. There are also plenty of recreational activities, including kayaking on the Suwannee River. In the evenings, there is live music and dancing.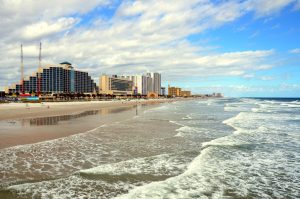 Daytona Beach/Daytona International Speedway
Daytona Beach has plenty of opportunities for swimming, surfing, and other activities. Daytona Beach is also home to Daytona International Speedway, where you can attend different motorsport events. Another fun site to visit is the Daytona Beach Pier, a historic location and popular fishing spot. If you prefer to stay inside, you can check out some of the local museums.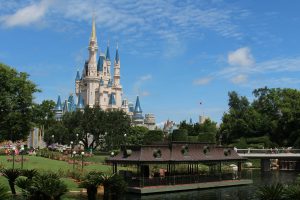 Disney World
One can't talk about Florida without mentioning Walt Disney World. This iconic Florida theme park is fun for all ages. There are four theme parks within Walt Disney World Resort: Magic Kingdom, Epcot, Disney's Hollywood Studios, and Disney's Animal Kingdom Park. There are also two water parks: Disney's Blizzard Beach and Disney's Typhoon Lagoon. Disney lovers won't want to miss out on a trip to this iconic amusement park. For a magical RV camping experience, you can check out Disney's Fort Wilderness Resort. There are also many wonderful RV campgrounds that you can stay at in Orlando.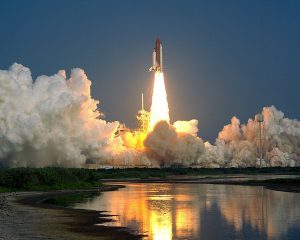 Kennedy Space Center
The Kennedy Space Center, located on Merritt Island, is a great destination for those who are interested in space travel. The center is arranged into Mission Zones with different attractions and tours. The Mission Zones are displayed in chronological order, so you get the complete history of space travel. The Kennedy Space Center also hosts special events, such as opportunities to meet astronauts. If you visit at the right time, you can see a rocket launch from the visitor complex! The viewing sites are only a few miles from the launch pad, making this a truly incredible experience.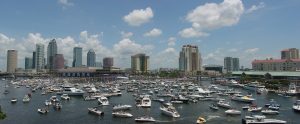 Florida RV 
Supershow
The Florida RV Supershow is Florida's largest RV show and takes place at the Florida State Fairgrounds in Tampa. The Supershow includes educational seminars, entertainment, and displays of RV gadgets and tools. You also get to see many different types of RVs. There is overnight camping which is taken care of by the Florida State Fairgrounds. Additionally, trams are available for transportation. This show is a great way to learn about different RVs and RV accessories. 
If you're looking for a place to stay, Alafia River State Park is a little less than a  40- minute drive from the fairgrounds.
The Big Weekend RV Show
This two-weekend long show takes place at Sarasota's University Town Center. The Big Weekend RV Show will give you a chance to see some of the top RVs on the market and features many well-known brands, such as Airstream, Jayco, Keystone, and Forest River.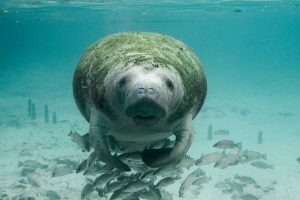 Manatee Park
Florida is known for its manatee population, and Manatee Park in Lee County is one of the best places to view this gentle sea creature. The park is a non-captive warm water refuge for the threatened Florida Manatee.  The best time to visit is during the winter months when the water is cool. The park also offers education programs, gardens, fishing, wildlife viewing, walking paths, restrooms, paddle craft launch, and picnic areas.  The park is only a short drive from Cypress Woods RV Resort, making it the perfect day trip.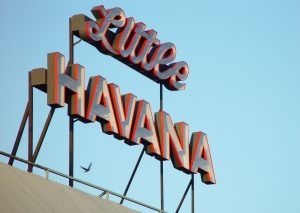 Little Havana
Little Havana is the home of Cuban culture in Florida and is rich with history and traditions. The area gets its name because many Cubans escaped to Miami after Fidel Castro took power in 1959. Years later, you can still feel the Latin American influence. 
Calle 
Ocho
Calle Ocho, Spanish for 8th Street, is the main attraction in Little Havana. On Calle Ocho, you will find amazing Cuban restaurants and cafes, as well as tourist attractions, such as Cuban Memorial Boulevard and Domino Park. On the last Friday of the month, Little Havana celebrates Viernes Culturales (Cultural Fridays) where people can experience Cuban art, food, music, dancing, and more. If you happen to visit in March, you can attend the Calle Ocho Festival.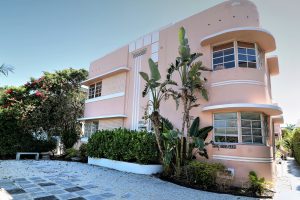 South Beach
South Beach is a neighborhood in Miami Beach that is known for its clear blue water, white sand, and vibrant nightlife. Here, you will find good food, culture, and Art Deco architecture. If you're looking for an incredible view, check out South Pointe Park at the tip of South Beach. You can also spend your time hitting up the local shops and museums.  
Another popular spot to visit in SOBE is Ocean Drive, which has been shown in many movies and TV shows. This thoroughfare in South Beach is one of the most popular streets in Miami. The street is lined with fancy cars, art deco buildings, and palm trees, plus good restaurants and bars. Ocean Drive, which began to grow in the 1920s and 30s, is the heart of the Miami Art Deco District.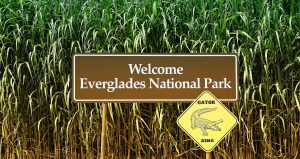 Everglades National Park
The Everglades is made up of 1.5 million acres of wetland and is an hour's drive from Miami.  There are three main entrances to Everglades National Park in South Florida. Some of the activities you can do in the park are nature watching, canoeing, kayaking, boat tours, biking, hiking, and camping. If you're looking for an adventure, you can try slough slogging, which is off–road hiking through the wetlands. While visiting the park, you can catch a glimpse of several endangered species, including the manatee, Florida panther, and American crocodile. When visiting the Everglades, you can choose to camp at one of the park's campsites, or you can stay at a nearby RV campground, such as Goldcoaster RV Park
Big Cypress National Preserve
Big Cypress National Preserve was created on October 11, 1974, and is the first national preserve in the US. The preserve protects more than 700,000 acres of south Florida's Big Cyprus Swamp. It was created as a response to the world's largest Jetport that was supposed to happen on that land. Many groups came together to establish this preserve. Today, Big Cypress National Preserve is home to tropical and temperate plants and a diverse array of wildlife. Two notable animals you will find are the Florida Panther and the American Alligator. When you visit, you can enjoy many outdoor activities, including camping, kayaking, canoeing, hiking, and nature watching.  There are eight available campgrounds and there is also backcountry camping.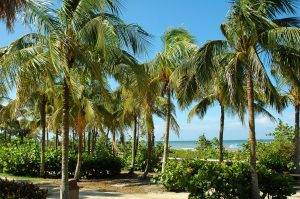 Florida Keys
There are over 800 islands in the Florida Keys, the longest of which is Key Largo. You can spend your time in the Keys relaxing by the water or filling your days with action-packed adventures, such as scuba diving, snorkeling, and fishing
There are a variety of amazing destinations in the Florida Keys, and you are sure to have an incredible time wherever you choose to visit. There are many options for nearby places to stay, such as Boyd's RV Resort, Jolly Roger RV Resort, and John Pennicamp Coral Reef State Park.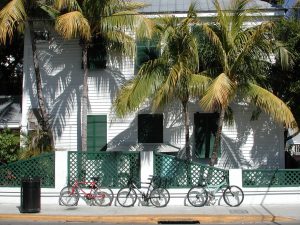 Key West
Key West is a popular island in the Florida Keys. This the Southernmost point in the US and is closer to Cuba than to Miami. Many notable figures have called Key West home, including Ernest Hemingway, Jimmy Buffett, Robert Frost, Tennessee Williams, and Elizabeth Bishop. Visitors can see the historic sites, try delicious food and drinks, and enjoy the beautiful water. During the Sunset Celebration, you can watch performers in Mallory Square as the sun sets. 
Southernmost Point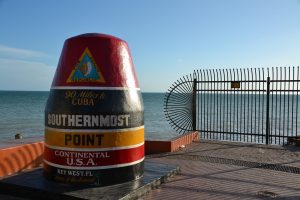 Southernmost Point is a landmark at the corner of South Street and Whitehead Street. This buoy in Key West signifies the southernmost point in the continental US. The landmark was established in 1983, and when you stand here, you are standing 90 miles from Cuba. If you're in the area, you will surely want to get a picture with this famous attraction.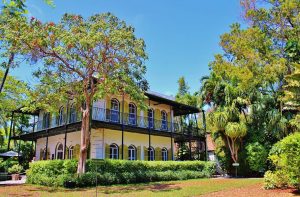 The Ernest Hemingway Home & Museum
Another famous Florida destination is Ernest Hemingway's home in Key West. The Ernest Hemingway Home and Museum is located in Old Town Key West. Hemingway lived here from 1931-1940 with his wife Pauline and their sons Patrick and Gregory. Taking a guided tour will allow you to learn about his life while he was living here. One interesting fact is that 40-50 cats are living on the grounds. Something unique about these cats is that they are polydactyl, meaning that they have six toes.  According to the museum's website, some of the cats are descendants of Hemingway's cat Snow White.  
Dry Tortugas National Park
Dry Tortugas National Park is a 100-square mile park with seven islands that is located 70 miles west of Key West. The park is home to protected coral reefs, blue waters, wildlife, and the coastal fortress Fort Jefferson. Visitors can get to the park by seaplane or boat. Once in the park, visitors can go snorkeling in the beautiful water, observe the wildlife, and learn the history of the 19th–century fortress. Camping in Dry Tortugas National Park is also an option at a primitive campground on Garden Key. 
The variety of destinations and exciting activities are what make Florida such an attractive vacation spot. A delivered RV rental provides the perfect home base for your adventure.  There are plenty of options for RV camping throughout the state of Florida. Getting your RV delivered to your campground of choice means that you have your car to explore the local sites.
---