W E L C O M E T O T H E R V P L U S Y O U R E S O U R C E P A G E!
Here you will find:
• Downloadable step-by-step guides to hosting or renting an RV, camping checklists, helpful travel information, and other RVPlusYou support materials
• Links to campground reservation sites, destination information and RV lifestyle articles
• RVPlusYou in the news
• More coming soon!
RVPlusYou SUPPORT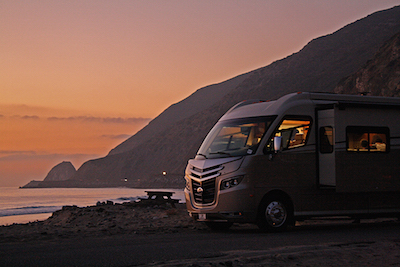 Step-by-Step Guide to Booking Your RV Rental
RVPlusYou tutorials on YouTube
YouTube: How to list your RV rental on RVPlusYou in less than 5 minutes
RVPlusYou Hosts on Youtube
RV Rental by Owner - RVPlusYou Host taking you on a tour of his RV at Avila Beach, CA - on YouTube
RV Rental Delivered at the beach in Port San Luis, California - On YouTube
---
CAMPGROUND INFORMATION
Campground Info and Reservations through Reserve America
Campground Info and Reservations through Recreation.gov
Camp-California - The Camper's guide to California
Wine Country RV Resort - Paso Robles, CA
Vines RV Resort - Paso Robles, CA
CampsitePhotos.com - Look before you book!
CampgroundViews.com - See where you're going!
---
IN THE NEWS
Yahoo Finance: RVPlusYou rolls out Liability and Damage Protection for RV Rentals
Pacific Business Times Spotlights RVPlusYou
San Luis Obispo Tribune Biz Buzz Extra: The Rise of the Sharing Economy - A look at the growing trend of sharing platforms, such as RVPlusYou, finding their niche in SLO County
Wildflower Triathlon - A look at how many tri-athletes choose to stay during the 3-day competition
---
HELPFUL LINKS
RV 101 by Fred - A helpful how-to guide for novice RV renters and owners
SLO Safe Ride - Transportation on the Central Coast, California
RV-Camping.org - RV Camping information, Nationwide
RV Basic Training - RV driver's training and towing