---
Camp Richardson is the perfect spot for your RV vacation. It's one of the most beautiful RV villages in the Tahoe Basin. You're also just a short stroll away from the beach and marina.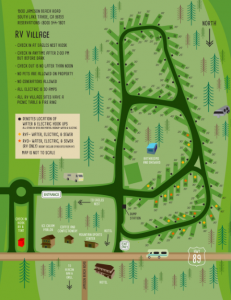 If you're heading to Camp Richardson, there's nothing more convenient than a delivered RV rental. By the time you get to the destination, your RV will already be hooked up and all ready for you. When you leave, the owner will come by and pick it up. No hassle at all!
Amenities
There's plenty of amenities at Camp Richardson, from award-winning lakefront dining to an Ice Cream Parlor and more. All sites come with water and electricity, and there's also an onsite dump station. Forgot your supplies? No worries, the onsite General Store & Deli has everything you need.
There's also a Mountain Sports Center for you to rent bikes and a Water Taxi for you to explore the shore. Other activities include paddleboarding, kayaking, hopping in a speedboat and so much more!
Attractions

Camp Richardson is right near numerous beaches and is also close to the Tallac Historic Site. A short drive will also take you to the South Lake Tahoe area with an array of restaurants and bars.
If you would like an RV rental delivered to your campsite, simply click the button to search RV rental options.
Camp Richardson
1900 Jameson Beach Road
South Lake Tahoe, CA 
For more information:
Call: (800) 544-1801