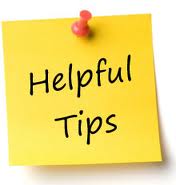 R V O W N E R S, earn extra income from your under-used RV! Learn how to ensure a safe, worry-free and enjoyable experience renting your RV, including tips on creating a winning listing, choosing renters and preparing for guests.
Creating an Awesome Listing
The proper listing of your RV is critical. It is your full-color brochure, SEO marketing document, your terms and conditions, and your rule book. Taking the time to make it shine and to clarify your rules and expectations will pay off.
There are three main components that make up an awesome listing: the listing description, photographs, and the operation/rules of using your RV.
Listing Description:

Describe your listing in detail. What kind of things would you like to know about the listing if you were considering renting it? What key features does it have? What makes it stand out? What are the top locations for placement? Describe your favorite location and why. What are the benefits of delivering your RV to this amazing location? Connect the comfort of an RV to the beauty of the outdoors. Be creative, but honest.

Photographs of Your Space:

Photos are an integral part of the decision-making process when it comes to booking a space. For recommendations on how to make your photos stand out, see Photo and Listing Tips. If you're having trouble making your RV stand out, call us! We're here to help: 800-977-5444.

Operation guidelines and general rules:

Do you have expectations about care and operation of your RV, occupancy restrictions, cleanliness, guest behavior? If yes, say so. This is the place to list everything that your guest needs to know. Follow the suggestions listed in the Play Book for details on how best to inform your guests, but list the high level expectations on your profile.
Security Deposits
RVPlusYou does not offer optional liability insurance to all renters at this time. It is up to you to ask for and receive an insurance rider on your RV, especially if the renter is to drive your RV, which we do not recommend. Our services target non-driving RV rentals, or delivered and set up RV rentals.
If your renter declines to get the proper the insurance, then a security deposit provides priceless peace of mind, and it's an easy feature to add to your listing. In the event of an incident, our team will be available to assist. To make a claim, go to your Dashboard > Your Listings > My Reservations and click on the Claim Security Deposit button within 48 hours of the guest's checkout date. An RVPlusYou team member will serve as a mediator between you and the guest to resolve the situation once the claim has been submitted. Be prepared to submit photos, estimates, and a description of the damages.
Reservation Requirements
You can set custom parameters for messages and reservation requests, which means guests who don't meet your requirements can't send you a message or attempt a reservation until they fulfill your requirements. Go to your RV listings under your dashboard and click on 'reservation requirements'.
Selections for reservation requirements include: verified phone numbers, complete profiles with photos and descriptions, location information, and trip context or purpose.
Cleaning Fees
For your convenience, you can set cleaning fees that will be automatically collected each time you accept a reservation.
Insurance
Purchasing an insurance policy is a simple, affordable way to protect your property. we recommend speaking with your insurance provider to explore your options.
How to Choose Guests
Asking questions is a major part of the screening process. Get to know your potential guests and make sure you have a comfortable rapport. We recommend scheduling a phone call in addition to emailing. Be prepared to answer the guest's questions, as well.
Here are some preliminary questions to get the ball rolling:
Where would you like to camp?

What's the purpose of your trip?

How many people are you traveling with?

What are their ages and relationship to you?

Where are you traveling from?

Have you stayed in an RV before?
Checklist
Make sure that guests have completed their profile verifications. If they haven't, ask them to do so.
Check for verified phone numbers, connected social networks like Facebook, and references.
A positive review is perhaps the best indication of the authenticity of your potential guest. Because RVPlusYou's reviews are a snapshot of a real experience between parties, it's a good indication of your guest's reputation and how he or she have conducted themselves in the past, not only in the reservation process, but in any previous rental experiences.
Trust Your Instincts
If, after corresponding with a guest, you are hesitant about accepting a rental request for any reason, trust your instincts. At RVPlusYou, you are never under any obligation to accept a reservation. RVPlusYou is a tool that allows you to earn extra income in a safe way, but you are in control of the process.
How to Be Prepared

Be Clear About the Rules… in Writing!
Providing clear, written instructions on how you expect your guests to behave in your RV can save you a lot of aggravation down the road. If you have a no-smoking policy, for instance, be firm and say so. You have the right to call the shots about what is and isn't allowed in your RV.

Remember: We're here for You
Even with the most thorough planning, things don't always go as intended. Our operators and customer support staff are always available to provide phone, chat and email support. Contact us here.
If you ever feel unsafe or threatened, please contact the local police or emergency services.

Stow Valuables
The best way to protect your valuables and irreplaceable items is to remove them. The same goes for any sensitive documents or personal property that you want to protect. If they can't be removed, you may want to consider a secure, locked space on your RV to store items you don't want guests to access.

Meet Your Guests
Whenever possible, it's in your best interests to meet your guests. If you can't meet in person, ask a host service provider to meet them on your behalf at check-in.